Jeffrey Steven Long
Dec 20, 1960 - Oct 7, 2021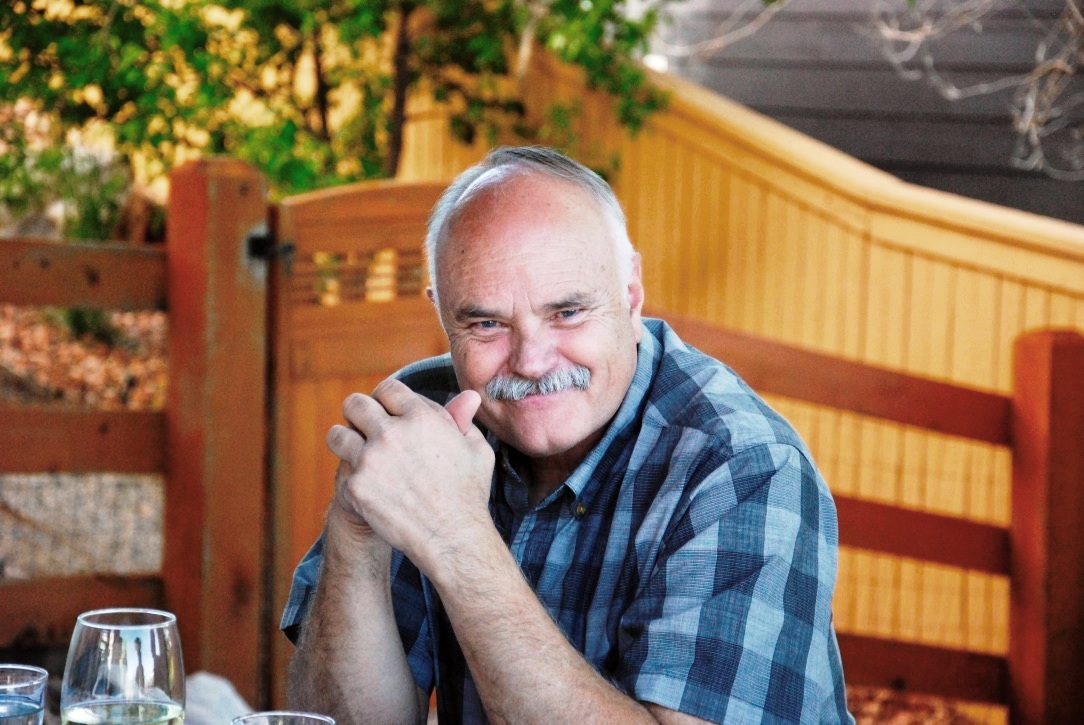 Obituary
Jeffrey Steven Long, age 60, passed away October 7th, 2021 surrounded by his wife, mother, father, sister, two sons, and parish priest. Jeff was born to Judy and Steve Long on December 20, 1960.
Jeff was a very joyful and peaceful person. Jeff's life was defined by the motto "Love God, Love others." His humor and cheerfulness were always an encouragement to others.
As a child, Jeff loved spending time with his dad at Indian Guides, a father-son organization. As an adult, he often said he was glad it was an organization that focused on the father-son relationship. Jeff loved the outdoors, hiking, back-packing, climbing, and camping. He passed on this love he received from his dad to his own children in the form of many day hikes and camping trips.
During elementary school Jeff spent time playing sports at the YMCA and was part of the Pleasant Hill Baseball Association. When Jeff was 13, he and 4 other boys set the Guinness world record for continuously playing Monopoly in a tree house (100 hours) to raise money for an injured youth.
In High School, Jeff was part of the ski team. He graduated from Ponderosa High School in 1979 and from Trinity Life Bible College in 1998.
Jeff and Rebecca met in 1983 at Capital Christian Center where Jeff was doing an internship to become an Assemblies of God pastor. Their friendship developed slowly and they eventually fell in love in the Fall of 1986. They married June 27, 1987. They went on to have three sons and five daughters.
Jeff and Rebecca entered the Catholic Church in 1997 and began attending the Traditional Latin Mass. They have been active members of St. Stephen the First Martyr parish since its founding in 2003.
Jeff had many varied jobs throughout his life. From 1991 to 1997 he worked for Bosco and Company Entertainment as a clown, magician, puppeteer, etc. After leaving Bosco and Co., he continued giving clown and magic shows throughout the years for friends, parish parties, and fundraisers. In 1997 he made the switch to local delivery driving and in 2013 he graduated with his CDL. Soon afterwards he went on to work for Westside Transportation Company, where he received the Driver of the Year award in 2018.
Jeff loved spending time with family and friends. He had a passion for cooking and enjoyed sharing his expertise with everyone. He loved all kinds of music, but in the last 10 years his tastes turned to mostly classical and, more often than not, Beethoven, Vivaldi, or Bach would be playing in the background while he cooked. His other hobbies included hiking, playing disc golf and watching or attending Raiders and A's games. In his spare time, he could almost always be found with the Bible or another theological book in his hands.
Jeff is survived by his wife of 34 years, Rebecca Long, son Anthony, (Sarah), son Michael, (Hannah), son Kaleb, daughter Hannah Nesbitt, (Joshua), daughter Olivia Seedorf (Brandon), daughters Julia, Maria, and Cecilia, parents Judy and Steve Long, sister Susan Ceci (Sam), niece McCall, and five grandchildren.
Rosary will take place Saturday October 16, 2021 at 11:30 a.m., followed by a 12:00 p.m. Mass of Christian Burial at St. Stephen the First Martyr Parish – 5461 44th St, Sacramento, CA 95820. Burial will take place at St. Mary's Cemetery at 6509 Fruitridge Rd, Sacramento, CA 95820 at 10 AM Monday October 18th. All are welcome to attend.
NB: Mass is in Latin and there are booklets to follow along. (Homily is in English). Traditionally, church attire and dark colors are worn. For those who wish to wear one, masks will be provided in the foyer. The family requests that you consider wearing a mask if you have no known immunity.
As a courtesy to those who live far away, or have any symptoms preventing them from attending, or are just more comfortable praying with us from home, we will be attempting to live stream the services via this link.
The Mass will also be recorded.
Memorials in lieu of flowers to your choice of:
St. Bernadette Fund – for parishioners in need at St. Stephen the First Martyr Parish 5461 44th St, Sacramento, CA 95820 www.sacfssp.com
Sacramento Life Center – for women and babies in need www.saclife.org
https://www.youtube.com/FSSPSacramento