Janice Lee Gordon
Dec 27, 1939 - Jul 18, 2021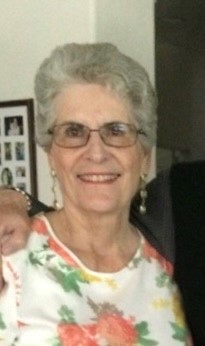 Obituary
Janice Lee Gordon passed away peacefully on, Sunday, July 18th in her home due to a 3 year
battle with Alzheimers.
She was retired after 34 years of service with the State of California, Dept. of EDD.
She and her loving husband traveled extensively around the world and every State in the USA.
She loved to collect recipe books and was a devoted wife and mother.
She is preceded in death by her parents, Lee and Marie Paolini and her Aunt Kate and Uncle
Ted. She is survived by her loving husband, William Gordon of 50 years, her daughter Elaine
Gordon, son, Bill Gordon and his wife Leanne, grandchildren, Danielle Collins, Elizabeth
Gordon, Robert Gordon and his wife Lauren, great-grandchild, Camden, her brother, Ron
Paolini and his wife Kris and niece, Jill Epstein.
Services will held at East Lawn Cemetery at 5757 Greenback Lane, Sacramento, CA on
Tuesday, July 27, 2021.
There will be viewing at 9:30 am and service to follow at 10:00 am.
There will be a Celebration of Life at 1:00 pm.