Ismael "Tete" Solorio
May 30, 1995 - Sep 4, 2021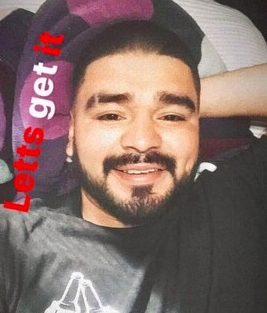 Obituary
Ismael "Tete" Solorio, born in Roseville Ca, passed away at the young age of 26 on September 4th 2021. Ismael was the 11th child to Maria Concepcion Solorio and the 5th boy to the clan of 14. Although he had no kids of his own he treated his nieces and nephews with all the love and devotion of a father. Ismael had an uplifting personality, his close friends and family described him as a leader, an advisor, and a genuinely caring person with a presence that even caught the attention of babies. Ismael was a hard worker, his employers loved his work ethic to the point of elevation. He was taught the craft of a diesel mechanic, with the new knowledge, he had big dreams. One of Ismael's biggest goals was to make sure his mother was taken care of by providing her with her own permanent home. Ismael was a self proclaimed "man of the house" though his older sisters would argue otherwise. As a whole, he stepped up to the plate to fill those shoes and was doing an amazing job.
Ismael will forever and always remain in our heart,
Rest in Paradise Ismael "Tete" Cruz Solorio
Funeral Services will take place at 10 am, Thursday September 16th At East lawn elk grove, 9189 East Stockton Blvd. Elk Grove Ca.