Bud M. Barnes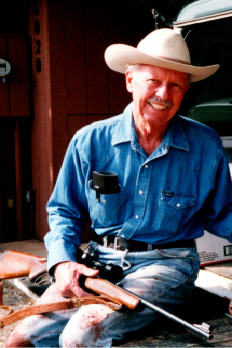 Obituary
On Easter Sunday April 4, 2021 our beloved Bud passed away after falling causing an injury to his hip. Bud tried his best to recover at the hospital but sadly didn't make it. He was born November 16, 1930 in Tennet, California. He graduated from Sutter Jr. High in ( ) and Sacramento High School in 1948. Bud couldn't wait any longer and married his high school sweetheart Shirley Edwards. They lived 73 inseparable years together and spent the first 25 years in their Jonas Avenue home in Sacramento, CA. With much love to give Bud and Shirley raised their 3 children David 71, Daniel 17 and Julie 57.
At 17 years old Bud started his plumbing career. He worked for Grinnell Plumbing Supply working his way from the bottom to eventually starting his own business. (BNS) Bud N Shirley plumbing in 1965. Moving forward he built a beautiful home on Creekside in Shingle Springs in 1975. They spent many lively years here and created many memories that will forever be cherished.
Bud and Shirley moved for the final time building their forever home where their grandchildren Rachelle 47, Jessie 38 and Cambria 35 could roam the countryside. Bud was a jack of all trades, he could do anything once he put his mind to it. From chopping wood from daylight to daybreak, to building a boat out of shire will. Bud's accomplishments paid off giving his great grandchildren Lexi 20, Eden 7 Ayla 5 and Luca 1 a wonderful life. Bud impacted many, making great friends that lasted a lifetime. He was also a committed member of the Elks in Shingle Springs for 35 years. Bud will dearly be missed but forever in our hearts. Services will be held at 6020 Windridge Road in Shingle Springs, Ca 95682. Starting at 1:00 PM on April 24, 2021.