Helen Jewell Smith
May 23, 1925 - Aug 28, 2020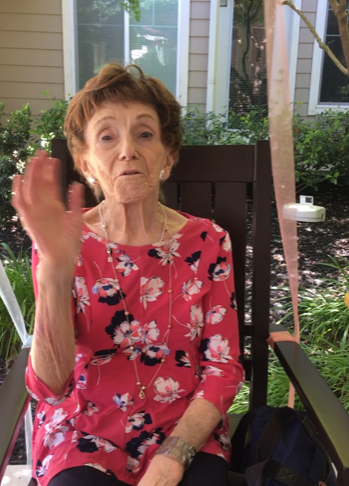 East Lawn Elk Grove Memorial Park
9189 East Stockton Blvd.
Elk Grove , CA, 95624
Obituary
Our beloved mother, Helen J. Smith, 95 years old passed away peacefully on August 28, 2020 in Elk Grove, California.
She leaves behind her four daughters, Linda, Lori, Vickie (Christian) and Julie (Jim). She is also survived by her ten grandchildren and seven great grandchildren of whom she loved dearly.
She is preceded in death by her parents Victor and Helen Westlake. She will be buried next to her loving husband of 38 years, Ralph F. Smith
She is also preceded in death of her stepson Greg Smith.
Helen was born in Chicago, Illinois in May of 1925. She worked proudly as a "Rosie the Riveter" at Douglas Aircraft during WWII. She was an excellent typist and worked in various secretarial positions throughout her career. Eventually Helen found herself living in California where she meets her husband Ralph Smith. In 1983 they moved to the Elk Grove area on a ranch property on Sheldon Road. There they planted 65 fruit trees and maintained a substantial garden. Helen joined the Elk Grove Newcomers Club and met many lifetime friends there. She spent her last 11 years at the Commons of Elk Grove and became friends with all that lived and worked there.
Her interests included sports, bowling, gardening, shopping at Nordstrom, traveling and having parties with her friends and family. She had an outgoing personality, a great wit and loved being with people.
She had a full life and especially enjoyed time spent with her family.
There will be a graveside service on October 23rd, at 10 o'clock at East Lawn in Elk Grove.