Gordon Khonje
Mar 10, 1984 - Jan 15, 2021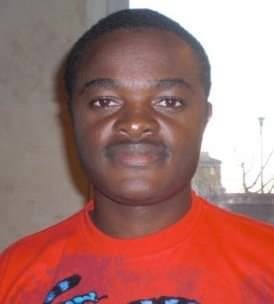 East Lawn Elk Grove Memorial Park
9189 East Stockton Blvd.
Elk Grove , CA, 95624
Obituary
GORDON KHONJE was born on March 10, 1984 at Mpilo Hospital in Bulawayo, Zimbabwe in southern Africa to Stanley Khonje and Christina Zimba. He was the second born of five children, four boys and one girl. He went to Helemu and Maphisa Primary Schools from 1990 to 1996. In 1997 Gordon went to Ihlati High School where he graduated with a high school certificate in 2002. Thereafter he briefly went to a technical school in Zimbabwe but decided it did not work for him. In 2008 he came to California to pursue his dream of becoming an engineer. He enrolled for an Associate Degree in Engineering at American River College in Sacramento. Gordon died on 15 January 2021 at the age of 36 years.
He is survived by both parents, his maternal grandmother, his siblings Wilfred, Flora, Alex and Lerato and his two children Vanessa and Dylan. He also leaves behind several uncles, aunts, cousins, nephews and nieces.
His favorite sport was soccer, which he played often. Gordon will be missed by his coworkers, friends and family.