Gloria Jean Meidinger
Nov 25, 1947 - Oct 19, 2021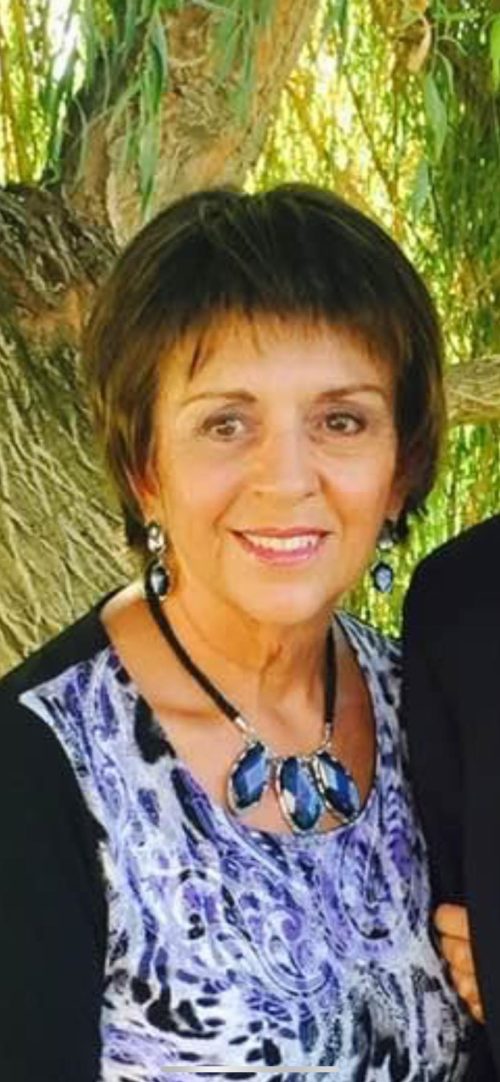 East Lawn Sierra Hills Memorial Park
5757 Greenback Lane
Sacramento, CA, 95841
Obituary
Gloria Jean Pompei Meidinger (GG) passed away peacefully at home after a 12 year cancer battle on October 19, 2021. A devoted wife, mother, grandmother, sister and friend. Gloria was born in Oswego, New York and moved with her parents, Thomas (late) & Nora and 3 brothers, (Tom, Mike and Jerry) to Sacramento in 1964. Gloria worked as a High School computer teacher and cheer advisor for over 35 years at Bella Vista and Del Campo.

She is survived by her loving husband, Dennis, of 46 years and will be missed by her children, Ashley (Jason) and Barry (Elisa) and her Grandchildren, Alina, Desi, Cruz, Rocco, Nora, Elias, and Maverick.

She cherished family time the most. She enjoyed shopping, spoiling her Grandchildren, and coffee dates and lunch dates with her many friends.

She was a courageous warrior, an inspiration, mentor and beautiful soul. She made a huge impact on so many lives.

Family and friends are invited to attend a public memorial service celebrating Gloria's life held on Friday, November 5th at East Lawn Mortuary, 5757 Greenback Lane Sacramento, CA 95841at 11 am.

The family will receive friends and family for a visitation on Thursday, November 4th from 4-8 pm at the East Lawn Mortuary chapel.
A private family grave site service will be held at East Lawn Sierra Hills Memorial Park in Sacramento. In lieu of flowers, donations may be made to Komen.org to support breast cancer research.