Gerald George Roessler
May 24, 1935 - Mar 28, 2021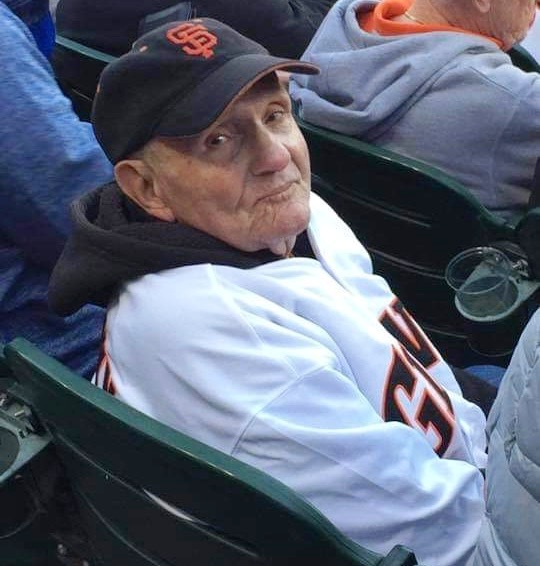 Oak Hill Memorial Park
300 Curtner Ave.
San Jose , CA, 95125
Obituary
Gerald (Jerry) was born in Wilkes-Barre, PA on May 24, 1935 and later moved to Philadelphia, PA where he was resided until he enlisted in the US Navy in 1955. During his early Navy days, Jerry earned the nickname "Rod" which many of his nieces and nephews knew him by. His final duty station was the US Naval Air Station at Moffett Field located in Mountain View, CA. Jerry was a Korean War Veteran and received an honorable discharge on May 17, 1958.
Following his discharge from the Navy, Jerry held a variety of different jobs and held a volunteer position as a Firefighter with the Morgan Hill Fire Department. Much of his life, Jerry worked as a Delivery Man for Flo-Del located in San Francisco, CA and Orinda Stage Lines located in Oakland, CA. In his later years, he served as a courier for a dental lab where he worked until he was almost 80 years old.
Jerry loved attending festivals where you could often find him on dance floor showing off his "smooth moves." During his early years, Jerry was a fan of the Philadelphia Phillies and Philadelphia Eagles but he eventually adopted the San Francisco Giants and San Francisco 49ers as his "home teams." He loved listening and watching his Giants play. He was also a season ticket holder for many years with the San Jose Giants where he attended many games. He could be found in the first row of bleachers on the 3rd base side most games. Jerry also loved boxing and competed in boxing matches as a youth in Philadelphia and continued boxing while in the US Navy.
Jerry was a resident of Santa Clara County most of his life until he relocated to San Joaquin County in 2016. He spent two years living in San Joaquin County until he relocated to Elk Grove, CA where he spent his final 3 years before his eternal rest on March 28, 2021.
Jerry was preceded in death by his first wife Arvilla Roessler with whom he had four children and his second wife Nathaliene (Natalie) Roessler with whom he had one child.
Jerry leaves behind five children; Deborah (the late Phil) Jones of Kingman AZ, Sandra (Cedric) Sims of Elk Grove, CA, Cynthia Lerwill of Lathrop, CA, Jerry Jr. (Connie) Roessler of Manteca, CA and Troy (Linda) Roessler of San Jose, CA. In addition, he leaves behind 14 grandchildren: Nichole Lerwill, Larry Roberts, Stephanie Godsoe, Bambie Jones, Melissa Roessler, Jerry Roessler lll, Marcus Sims, Michael Roessler, Adam Beaton The late Jeremy Beaton, Cedric Sims, Nathaliene Roessler, Cera Beaton, Aaron Roessler and 18 great grandchildren.
Jerry was also the stepfather to eight stepchildren; Ramona Ramirez, Kelli Blanchard, David Blanchard, Ginger Blanchard, Richard Blanchard, John Blanchard, Brien Blanchard, and Bret Blanchard and their families which includes an additional 18 grandchildren.
Services will be private and his final resting place will be Oak Hill Memorial Park in San Jose, CA.