George Joseph Madrigal
Sep 22, 1944 - Dec 26, 2020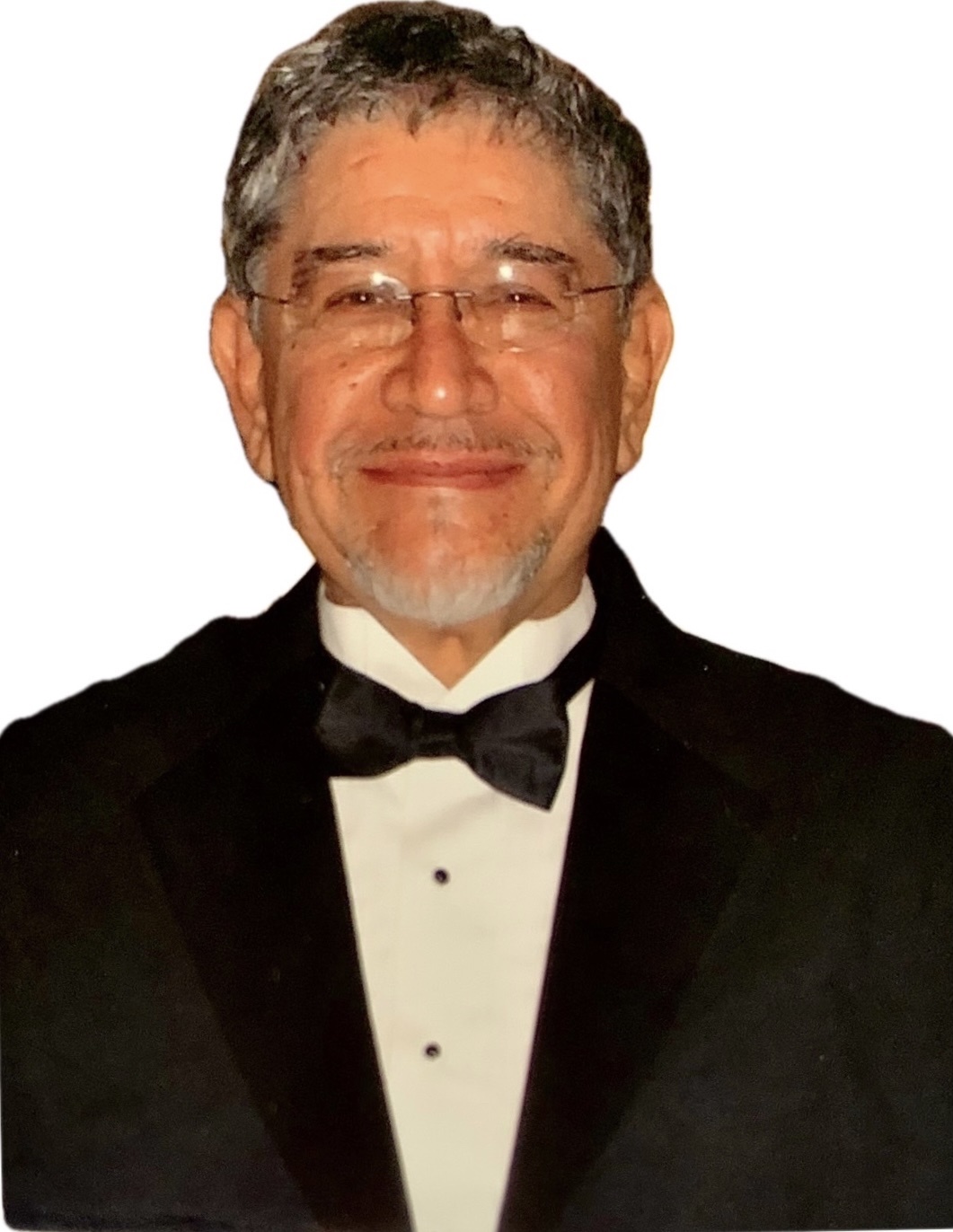 Obituary
George Joseph Madrigal, 76 passed away at home with his family and his wife Adeline by his side on December 26, 2020 after battling Alzheimer's. He was born in Yurecuaro, Michoacan, Mexico to parents Felipe Madrigal and Librada Ortiz Madrigal. George was one of eight children: Felipe Madrigal, Guadalupe Madrigal, Richard Madrigal, Angie Adams, Delfina Garduno, Pedro Montez and Demitrio Montez. He was raised in Sacramento, California where he attended Sacramento High School, Sacramento City College and graduated from Sacramento State University with a B.A. in Social Work and Corrections. He went on to work as a Deputy Probation Officer for Sacramento County Probation Department and then as a Parole Agent for the State of California and the Department of Corrections.
He is survived by his wife of 42 years Adeline Gil Madrigal, his children Nina Madrigal (Versailles), Monica Marino (John), Julian Madrigal, George Madrigal (Ruth) and his grandchildren Sophia, Arianna, Alissa, Michael John, Jenae, Michael Aaron, Olivia and many cousins, nieces and nephews.
George was raised downtown in the Alkalai Flat Area between 12th and C Street. He was very active in the community and devoted much of his personal time towards the recruitment of Hispanics into law enforcement.
He was a consultant for Sacramento City Police, Sacramento Council, La Raza Community Effort, the Mexican American Alcoholism Program and La Familia Counseling Program where he coined the "Enchilada Approach", a counseling approach for high-risk youth and families. He was an active member of the Patient Advisory Committee of the University of California, Davis, Sacramento Medical Center, the Project Area Committee of the Alkalai Flat Area Redevelopment Agency, the Board of Directors of the Washington Neighborhood Center, and was chairman of the Barrio Education Center. He was also an instructor and mentor for Sacramento City College through the Puente Program while making time to lecture at local junior high schools, high schools, and colleges on the subject of probation and youth offenders and co-founded the Sacramento Mexican American Correctional Association Chapter (M.A.C.A). He was all about family and friends.
George was funny, loved people, and listening to music. He loved Oldies, Mexican music, dancing, fishing, barbecuing, bowling, exercising, making his famous "Red Eyes" and huevo rancheros, and running with his coworkers and members of the Aztlan Running Club. He had the gift of gab and an infectious laugh. George was the self-appointed family videographer and loved to record his family and friends. He captured countless memories in time that we all now treasure and hold close to our hearts.
Not only was he a wonderful husband he was a terrific Dad. He loved all of his kids and grandkids. He was proud of each and every one of them and held them close to his heart. He loved to photograph and videotape them. Their birthdays were always special to him and witnessing their progress through the years. Supervising school field trips, recitals, coaching, being their cheerleader on the sidelines at a baseball game, seeing them graduate and that call on their first day of school were all a priority. Being that jolly, funny Santa Claus for his kids, family, friends and for my kindergarten classes for over 30 years.
He truly was my soulmate. A beloved husband, father, Papa, brother, uncle, cousin, nephew, godfather, compadre, brother-in-law, son-in-law, co-worker neighbor and friend.
As his wife, my heart cries out for him because a piece of me is gone. I ache for that look, that hug, that kiss, that funny joke, that last dance and those quiet evening conversations between us. Most of all I miss his handsome, smiling face and sweet soul.
Caregiving is not always easy nor is it perfect. Having family at home to help was a priceless gift. I am so thankful that Nina cooked for us, held his hand and gave that hug or that kiss to ease his mind and reassure him he was loved and important to her. Taking time off to help with doctor appointments was vital. I am so thankful for Julian who sat with him, danced with him, told him silly jokes and helped with his bedtime routine. For calling from work 2-3 times a day wanting to know how he was doing and also taking time off for doctor appointments. So grateful to Sophia and Arianna for the love they showed him. How they mandated their way into his personal space to massage him, hug him, kiss him or dance with him and distracted him at times when it was so needed. I am so grateful to Versailles for coming to the rescue when George was too heavy to pick up or slipped out of his walker and would leave work at the drop of a hat and rushed home to help us get him up, or how he would greet him and kiss his forehead after introducing himself to him. I am so thankful to Monica for her phone calls, visits, joining us at the Alzheimer's Walk and gifting her Dad utensils to help him eat and drink when it became difficult to do so. I am so thankful to Georgie for always reminding us that even though we lived far apart, he was only a phone call away. I always know that no matter what time we called him, he always made it a priority to answer our calls no matter what he was doing.
Due to COVID-19, there will be a celebration of life when it is safe for everyone to gather.
We thank you for all the calls, prayers, cards, flowers and food that you showered us with during this difficult time.
My beloved George, God bless you. One day we will see each other again.
We love you Papa.
We love you Dad.
I love you "George-O".
Always and Forever,
Ade