Gary Alan Fong
Jul 30, 1954 - Jul 26, 2021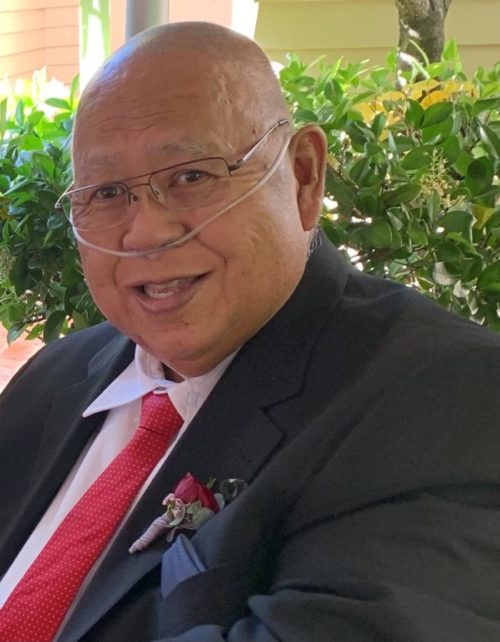 East Lawn East Sacramento Mortuary
4300 Folsom Boulevard
Sacramento, CA, 95819
Obituary
Gary was born on July 29, 1954 in Sacramento to proud parents of George and Anna Fong. He is the oldest brother of his siblings, Gail and Randy.
He grew up playing various sports and enjoyed fishing and hunting. As a youth, he enjoyed summers with his cousins playing baseball, basketball, and swimming. He was a good baseball player and often hit home runs in neighborhood games. Gary also joined the Cub Scouts and enjoyed working with his hands, especially in making his pinewood derby race car. In high school, Woodshop was one of his favorite classes and many of his wood pieces are still in use today.
Gary went to college at Sacramento State where he obtained his Bachelor of Science degree in Accounting. He would use this degree to work at the EDD as an Accounting Supervisor for 23 years.
Gary's hobbies were hunting and fishing. His father took Gary and his younger brother out fishing and hunting and the brothers grew to love the outdoors. Gary would take his sons, when they were young, out on many fishing trips to Sacramento River for salmon, or Folsom lake for black bass. Gary's love of fishing was contagious, and his most recent endeavors was to get his youngest son Derek back into fishing.
Gary married Judy on April 26, 1986 and were married for 35 years. They have 2 sons Brandon and Derek Fong who were the love of his life. He always wanted his sons to have the best of everything. When they were young, he would buy them the latest toys including driving all over the Sacramento region to get happy meal toys. He took them to all of their sporting activities, soccer, basketball, and baseball. He always made sure they had everything they needed. Gary wanted them to be successful in life and made sure they had good educations and careers. Although he had medical issues, he maintained a good sense of humor and his mind was sharp. He offered his sons advice on fishing, home improvement projects, car repairs, and found recipes on YouTube to cook for the weekly family dinner on Wednesdays. These family dinners were the highlight of his week and he always managed to look his best every Wednesday.
Gary was a devoted family man. He's an example of a great father and husband. He was very happy to be able to attend Derek and Stacie's wedding. He is also very happy that Brandon met Lily. Gary's final desire was to make sure he taught Derek how to catch a fish.
His last few days consisted of getting Derek ready and preparing a fishing rod so that he could go fishing with Derek. On his final day, Derek called him at 6:30 AM to let him know that he had caught a fish. Gary's final goal in life was accomplished; he passed away on Monday, July 26, 2021 with his family by his side. He can now rest in peace. We will miss him very much and he is forever in our hearts. We take comfort in knowing that he is now pain free. He can go fishing in heaven and eat lots of good food.
He is survived by his wife Judy, sons Brandon and Derek, daughter in-law Stacie, his mother Anna, his siblings Gail and Randy and their families, and his many cousins, nephews and nieces.