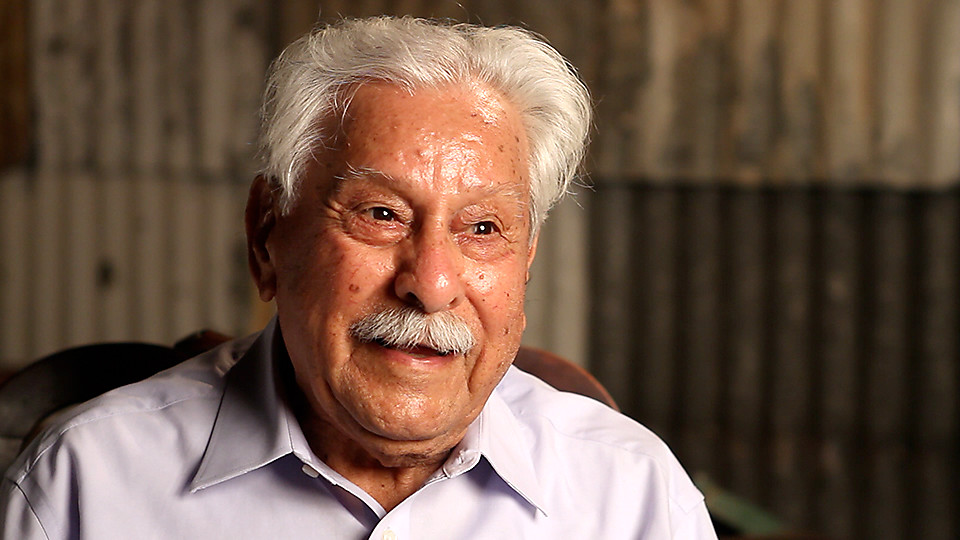 Obituary
Sept. 22, 1923 – Sept. 22, 2020
Family patriarch, carpentry mentor, maker of tamales
Francisco Celaya Bejarano, a longtime Rancho Cordova resident who spent a lifetime working with his hands and mentored generations of carpenters, died peacefully on September 22, 2020 – his 97th birthday.
Born in 1923 in Tucson, Arizona, Bejarano grew up in what are now rural Arizona ghost towns. At the tender age of 16 he sought a hands-on trade by joining the Civilian Conservation Corps, where he learned carpentry.
A decorated Army paratrooper who fought in several campaigns in Germany and Central Europe during World War II, he talked little about his wartime experiences except to recall women and children begging for chocolate.
After the war, he returned to Tucson, joined the Carpenters Union in June 1946, and soon hammered away on several famous landmarks. These included the Titan Missile sites in Tucson, the Kitt Peak National Observatory and various movies made at the Old Tucson movie sets. One of them was the 1955 musical Oklahoma! He loved to recall how he was there when a wig worn by actress Shirley Jones accidentally caught fire.
Fate smiled during a chance introduction at the Blue Moon Ballroom, a popular South Tucson nightclub. It was there that Mary Lambert, after dancing with Francisco, introduced him to her good friend, Lucy Otero. The rest is history.
The Blue Moon burned down shortly afterward but the fire between Francisco and Lucy burned bright for 54 years, until her death due to cancer in 2001.
One of the first moves the couple made came in1963 when they sought greener pastures in Rancho Cordova. He worked as a carpenter and general foreman until retiring in 1987. He earned a Lifetime Teaching credential as a vocational instructor and spent decades teaching his trade to apprentices and young men in pre-apprentice programs though Job Corps camps in Northern California and Oregon.
Francisco made the most of retirement. He helped the environment by recycling equipment castoff by his construction buddies. He contributed stories to the Vail Preservation Society to preserve the history of his childhood home of Pantano.
And, due to another fateful event, he made tamales.
In the 1980s daughter Evelyn, a junior high Spanish teacher, sought to spice up her lessons by having him show her students how to make tamales. Orders soon starting rolling in.
One year, he made 144 dozen!
"Story is that mom got mad that he was always in her kitchen so she made him make his own kitchen on the other side of her kitchen," daughter Barbara said.
Francisco is survived by four children: Oscar Bejarano (Verlaine), Barbara Bowden (Lee), Evelyn Bejarano (Jim) and Arlene Bejarano; four grandsons: Phillip Bejarano (Jessica), Brian Bowden (Katey), Darin Bowden (Alee) and Nicholas Bowden; and five great-grandchildren: Kaeden and Paxton (Darin), Lucy and Molly (Brian) and Steven (Phillip).
Preceding Francisco in death were his parents, Felipe and Delfina Bejarano; his nine siblings; and his oldest grandson, Steven Bejarano, who died in a car accident in 1996.
In 1982, Francisco was baptized as a Jehovah Witness in the local Kingdom Hall, where he served the congregation as a ministerial servant until his mobility declined.
Francisco was beloved by many and is greatly missed. As are his tamales. He is now with his beloved wife and both will live forever in the hearts and memories of family and friends.