Florence Yip
Jun 19, 1940 - Apr 24, 2021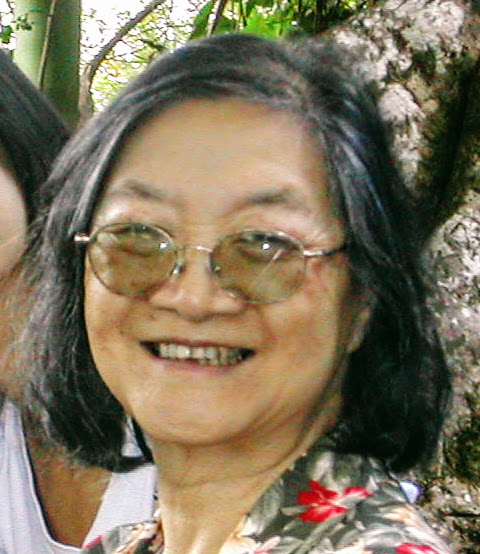 Obituary
With humble acceptance of God's will, Florence Yip passed away on April 24, 2021. Born in Los Angeles, California, on June 19, 1940, she was our beloved wife, sister, mother, grandmother, and aunt. She was also a good friend to many, having developed lasting friendships through her commitment to her church community at the Laguna Chinese Baptist Church. She was the church's organist for many years and served as the church librarian updating the library system. She had a passion for ministering and mentoring young people. For over a decade, she was a librarian at several local elementary schools. And then she worked at a Christian Bookstore for many years before she retired.
Florence is survived by her husband, Chiu Man Yip, to whom she was married for 51 years. Together in Sacramento they raised a large blended family. She is survived by her three children, Julie Leung, Matthew Yip (Kanani), and Stephen Yip (Angela), and four step-children, Alice Eng (Kim), Clifford Yip, Diana Yip, Eddie Yip (Lisa). She is also survived by her siblings: Fanny Sun (Sing Wai), Pauline Yim, Sherman Yip (Helen), Henry Yip (Judy).
Florence was preceded in death by her parents, Betty Shok Jun and Seung Tzee Yip. Widowed at a young age, she lost her first husband, James Leung. She was also preceded in death by her siblings, Raymond Yip, Jennie Yip, and Tracianne Hoffman, and her step-daughter, Betty Hardley.
Florence loved spending time, texting, and facebooking with her grandchildren: Earnest Eng, Emmanuel Eng, David Hardley, Stephanie Hardley, Natalie Yip, Tessa Yip, Isaiah Yip, and Nathaniel Yip.
Florence appreciated simply joys and had inner strength. She was known for being present in people's lives, sharing her wisdom, providing encouragement, and always thinking of others first. In her free time, if she was not helping or spending time as a friend, she enjoyed listening to the Gaither Brothers, Sandy Patti, and other Christian artists. She also enjoyed singing, playing the keyboard, and painting.
Florence and her siblings Pauline, Sherman, and Henry remained close. Pauline remembers that their father passed away when Florence was only nine years old. Their mother had to work two jobs to support the family leaving the four siblings to take care of and rely on each other. Pauline also remembers that Florence was very popular in high school. Sherman shared that during their daily walks home from elementary school, after finishing his own ice cream, his beloved sister would always give the rest of hers to him. He recalls that Florence as a high school senior ran for student body treasurer. Her campaign slogan was "A Yip is worth a thousand barks!" He canvassed for her and she won the election. Henry cherished the many late night conversations he and Florence had where they would share with and encourage each other. They were each other's prayer warriors. He saw Florence as a "paraclete" or someone who walked beside us as an advocate or helper providing comfort and support.
We will gather together at the following places, dates and times to honor, celebrate, and remember Florence:
Viewing will be held at East Lawn, 9189 E. Stockton Blvd, Elk Grove, California, on May 10, 2021, 5-8pm. Attend in person or via link. The link will be available at EastLawn.com.
Graveside service will be held at Mt Vernon Cemetery, 8201 Greenback Ln, Fair Oaks, California, on May 11, 10 am. Attend in person.
Celebration of Life will be held at Laguna Chinese Baptist Church, 9215 Neosho Drive, Elk Grove, California, on June 19, 10 am. Attend in person or via Zoom. Zoom link TBA.
Temperature monitoring and social distancing will be observed at these events, and masks will be required for those attending in order to keep everyone safe.