Florence Tamika McGee
Feb 12, 1988 - Oct 22, 1988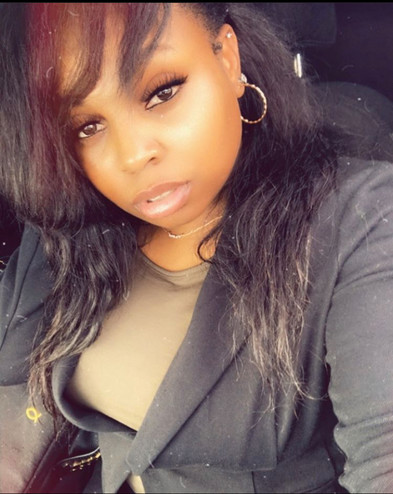 East Lawn Sierra Hills Memorial Park
5757 Greenback Lane
Sacramento, CA, 95841
Obituary
Florence Tamika Mcgee, also known as "Mika"went home to be with the Lord on October 22, 2020 at 32 years young.
Mika was born in French Camp California to Isaac Rhodes and Gvonna Mcgee on February 12, 1988. She is the fourth child born to Gvonna Mcgee and Isaac Rhodes only daughter. Mika came to know the Lord in Christ at a young age when she resided with her late grandfather Ivan Mcgee in the bay area. Mika spent most of her childhood years in the bay area with her late grandfather Ivan his wife Dee and her younger brother Joel. As Mika became a teenager her mother and other siblings moved to Southern California and resided in Victorville where she came to meet her first love Jason Hardiman. Out of that love they welcomed into the world Jacinae Hardiman. Although Mika loves Southern California and all its hip scenes she decided to move back to the northern region of Sacramento where she completed her high school and further her education to become a certified phlebotomist technician. During this time Mika found companionship with Stefan Cesar and this union welcomed Damonee Cesar. Mika has always been a fun loving, open hearted giving spirit. She has kept her faith and found light in the darkest of times.Her youthful character and perseverance for wanting more for herself and her children has never faltered. Mikas long time boyfriend Marqel Thomas was one of the joys in her life along with her children. Mika and Marquel have had six great years together and with countless hugs and laughs. Mika loved all unless you personally gave her reasons not to but above all Mika enjoyed working , spoiling her children and being a mother to Jacinae and Damonee.
Florence Tamika Mcgee is survived by her mother Gvonna Mcgee, her grandmother Barbara Mcgee ,her aunt Robbie Mcgee , her uncles Michael Mcgee and Emsee (Tuga) Ivey, her daughter Jacinae Hardiman and her son Damonee Cesar. She also lives behind her brothers Darnell (TooT)Robinson II, Joel Mcgee and Kenny Parlette. Her sisters Darnisha(Nisha) Robinson, Gvonna (Tweety) Mcgee, Dejanae(Deja)Robinson, Sarah Parlette and Barbara (BJ)Jean Parlette. Mika loved our kids in leaves to survive her precious nieces and nephews home she loved dearly Darnell(Tre) Robinson, Day'Onna (Dayday), Robinson, Kayden Robinson, Zinayah Thomas, Elainna Diggs, Elasia Diggs and Caprianna Simms.
Mika had a host of friends and family who loved and supported her but near and dear to her heart Brittney, Carl (Peanut)Thomas, Ryan ,Christina and Jon'Neese. Carla Hardiman, one of her biggest encouragers and listening ear, was a vital part of Mika's heart. Her life could not have been so full without you all in it.
Mika was preceded in death by her grandfather Ivan Mcgee, her father Isaac Rhodes, her aunt Renita Mcgee, her brother Isaac Rhodes Jr. and her first love Jason Hardiman.