Eulogio Cuadra Vida
Jul 18, 1955 - Jun 14, 2020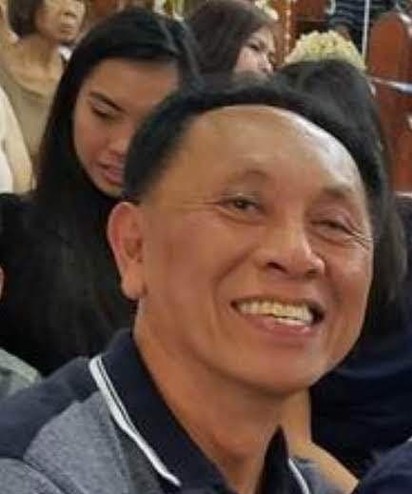 Obituary
Eulogio Cuadra Vida
July 18, 1955 – June 14, 2020
Eulogio, fondly called Louie or Yoyong was born and raised in Panungyan Mendez, Cavite Philippines;
Parents: Diosdado Vida and Daria Cuadra; Siblings: Dr Leovigildo Vida (RIP), Leticia Vida Del Rosario, Gloria Vida Nacion, Diosdado Vida, Jr & Dalisay Vida Peji. Eulogio was the youngest.
Graduated grade school in Panungyan, Mendez Cavite; high school in Araullo High in Manila, Philippines. He was class president in his senior year. Graduated with Bachelor's Degree in Business management from San Sebastian College in Manila.
Married to Erlinda (Lynda) Canuel for 32 years and 9 months. They lived in Alameda CA and Louie was a manager at the Salvation Army Thrift Store in entire Bay Area while Lynda worked as a teacher. His great personality made him excel in his position. While working in the Bay Area, he was an active member of Mendezanian group- Northern California Chapter & acted as treasurer at one time. He also was a board member of Tagaytay Mendez Academy and upon retirement joined Kiwanis Club in Mendez.
Louie & Lynda were not blessed with a biological child however they cared for Sphinx (Lynda's nephew) whom they loved. This gave them an opportunity how to be parents. Louie was a dedicated and responsible father figure. Sphinx is now 24 years old and with the U.S. Navy.
Louie was a very outstanding husband; he was a role model to young married couple for his successful married life.
Louie will surely be missed for his pleasant personality, kindness and positive attitude. He was down-to-earth and humble. A wonderful uncle and a great friend and a good brother. Most of all, Louie was a great man.
Rest in Peace Louie & may eternal light shine upon you. Have a safe journey to heaven.
We All Love You!!! God always be with you!!!