Esther H. Lepisto
May 16, 1916 - Nov 24, 2020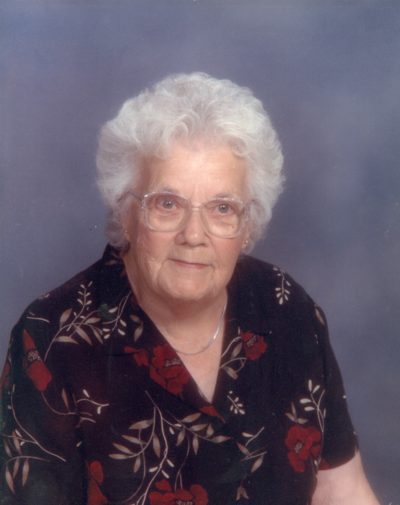 East Lawn Memorial Park
4300 Folsom Blvd.
Sacramento, CA, 95819
Obituary
Esther Helena Lepisto nee Simi
May 16, 1916 to November 22, 2020
Eldest daughter of Carl and Elsa Simi, Esther was the first girl baby to survive in the Simi family in two generations. She was the third of the seven children raised by her parents (4 sons and 3 daughters). Esther grew up on a dairy farm in the Upper Peninsula of Michigan that was originally part of land homesteaded by her grandparents, John and Helena (Lena) Simi, who had moved from Minnesota where her father had been born after John and Lena had emmigrated from Finland. She was born at home near the community of Nisula (named for her mother's uncle, August Nisula) in Laird Township, Houghton County.
Esther first attended school at a one room school house across the road from her own home and completed her schooling at Baraga High School during which she boarded in Baraga on week days and returned home for weekends. After completing high school she worked outside her home cleaning and cooking for local families.
Esther married the love of her life, Levi Oscar Lepisto, on December 4, 1937 at the parsonage of St. Henrys Lutheran Church of Nisula, MI. Together she and Levi raised four children, Jack Levi (1941), Margaret Helena (1946), Joy Sharon (1950), and Jane Louise (1957), until his sudden death in September 1971 parted them.
Esther was devoted to her family and along with her three older children and their spouses (Judith, Janice, Thomas, and Benny) she gladly helped nurture and encourage her eight grandchildren (Janna, James, Joel, Jazel, Jeffrey, Eric, Timothy, and Jessica). She also took great pleasure and pride in welcoming her 13 great-grandchildren (James Duncan, Jay, Jarek, Joshua, Justin, Jayden, Madelyn, Jakob, Tori, Tyler, Emily, Brett, and William).
Esther was an active member of the Evangelical Lutheran Church throughout her life. Her spiritual home in Sacramento, Lutheran Church of the Master (formerly Luther Memorial Church), welcomed her participation in Circle, Altar Guild, and later their Senior Friendship Group. She represented her congregation for many years by volunteering weekly at the South Sacramento Ecumenical Parish's Food Closet.
Throughout her marriage Esther was employed outside the home for brief periods. However, after her youngest child left home to attend college out of town Esther began working as a cook for the Meals ala Car chapter that used the kitchen facilities at her church. She had an existing relationship with the organization from her participation as a volunteer driver to deliver the meals prepared to shut-ins. She continued as a paid cook for 8-10 years.
Esther's later years were spent quietly, working crossword puzzles, playing cards, and crocheting, all of which helped stave off advancing dementia. She has left behind many completed afghans and also squares for many potential afghans still to be assembled. Esther was her family's great treasure and she will be missed and loved eternally. Bye, mama, we love you.