Donna Ruth Dupree
Nov 10, 1937 - Aug 14, 2020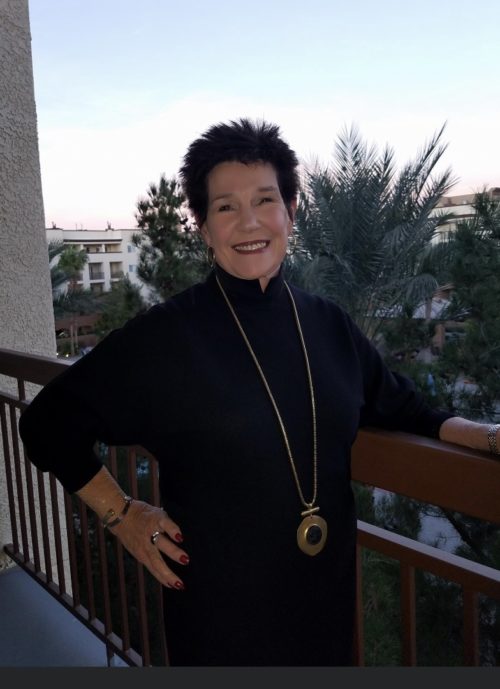 East Lawn Sierra Hills Memorial Park
5757 Greenback Lane
Sacramento, CA, 95841
Obituary
Donna Dupree at the age 82, passed away on August 14th, 2020 at her home in Sacramento, California after a brave battle with pancreatic cancer.
She was born in Sterling City, California on November 11th 1937, daughter of Elmer and Ruth Martin. Preceded in death by her parents, brother Mike Martin and husband Don Stapp. She is survived by her children, Lani Walthers (husband Bob), John Stapp, Stacy Stapp (husband Kurt Stout), 10 grandchildren and 9 great grandchildren, sister Carol Rackerby (husband Jack), sister-in-law Bonnie Martin, her second husband, Duncan Dupree, and many nieces and nephews and close friends.
Donna graduated from Chico High School class of 55 having the special memory with Don Stapp of being voted the most popular couple Mr. and Miss Caduceus.
She has a 50 year + professional career in retail. She was featured in Sacramento Magazine modeling agency for Fashion Alley and Sacramento Bee modeling for Joseph Magnin, where she had worked for 10 years. She managed the first Casual Corner store at Country Club Center for two years and then started a 25+ year career with Bonney & Gordon, which became the landmark of fine men's and women's clothing.
After the closing of Bonney & Gordon, she worked two years for Nordstrom's, then landed a job with Haggin Oaks Super Shop where she worked for eight years until she was diagnosed with Pancreatic Cancer. Her greatest pleasure in selling was the satisfaction and appreciation she received from her customers, many of whom followed her and relied on her fashion consultation.
She was an avid health advocate and sports enthusiast practicing yoga, skiing with her daughter Stacy in Montana and Idaho, golfing with her son John and watching professional tennis, attending the Opens in New York and Palm springs with her daughter Lani. She loved the 49ers, Giants, Kings, and Monday Night Football parties with good friends. She loved to travel and was lucky enough to tour Italy, Spain, Paris , London, Morocco, and Japan. She lived an adventurous and happy life.
She was adored by all her grandchildren , and great-grandchildren, who have special memories of spending time with her at her favorite spot at Folsom Lake, and eating her famous tuna fish sandwiches.
Although we have lost the core and matriarch of our family, she leaves us her legacy through her joyful and healthy life, grace and kindness, humor and unconditional love and support. Her children would like to thank the UC Davis Hospice who provided our mom and us with comfort during a difficult time.
Burial services will be held at Eastlawn Cemetery on Greenback Lane Friday, September 18th at 11:00 a.m. Prior to the burial there will be a rotating viewing inside the chapel from 9:00 to 10:30.
In lieu of flowers, the family asks that donations be made to the National Pancreatic Cancer Association in honor of Donna. The NPCA donation page can be accessed via the following link; https://www.npcf.us/donate-volunteer/ways-to-donate/donate/