Diane Patricia Lynch Thornton
Mar 6, 1942 - Jan 7, 2021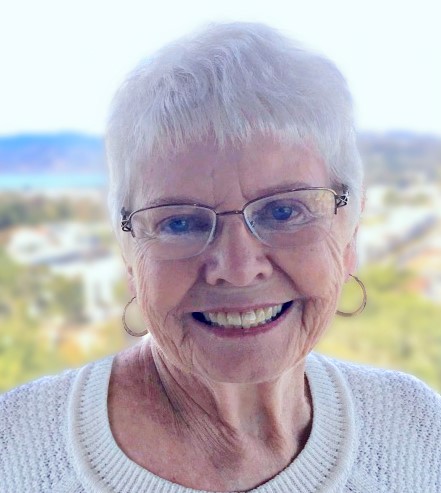 Obituary
Diane Patricia Lynch Thornton, 78, of Roseville, California, passed away on Thursday, January 7, 2021, at Sutter Roseville Medical Center from complications relating to lung cancer.
Diane was born on March 6, 1942, in Clinton, Iowa, to the late Joseph and Agnes (Curtis) Lynch. She is survived by her brother David Lynch of Spokane, Washington; her children Deborah Thornton Reyman (Matthew) of Sacramento, Richard Thornton (Izabela) of Sacramento, Robert Thornton (Michelle) of Auburn, Jason Thornton (Nicole) of Lincoln, and Jeremy Thornton (Renee) of Lancaster; and her eight grandchildren: Josiah, Bethany, Ian, Emma, Kaci, Nina, Olivia, and Megan.
Diane was preceded in death by her sisters Lois Yackshaw, Eileen Forest, Joan Short, and Janet Lemke, and her brother Carlos.
Diane was the youngest of seven children. She attended Saint Mary's High School in Clinton and married Richard Thornton in 1964. Shortly after the wedding, the couple moved west, first to the Phoenix area and later to Monterey, California. The family settled in the canyons between Salinas and Monterey and raised five children. Diane's sister Eileen moved her family to the area in 1968 and the two became deeply devoted friends, up until Eileen's passing in 2016. Diane also treasured her many nieces and nephews throughout her life.
In 1991, Diane resettled in the Sacramento region to be closer to her children. She worked as a book keeper until her retirement in 2012. Although she suffered in her later years from rheumatoid arthritis, COPD, and lung cancer, she continued to follow her passions: reading, listening to audiobooks, watching college football, and staying in touch with friends and family.
Diane is remembered for her kindness, gentleness, beautiful smile, and bright blue Lynch eyes, that sparkled when she laughed or smiled. Nothing was more important to her than family. She relished all get-togethers and activities, from her granddaughters' softball games to family celebrations to road trips with "the girls." The recent lockdowns took a toll, but she kept up her spirits and her connections and was cared for lovingly by those closest to her.
In spite of being the baby of the Lynch family, she was proud of her strength and independence, but proudest perhaps of the family that she raised. She lives on in their hearts.
Donations may be made in memory of Diane to The Arthritis Foundation, 1355 Peachtree Street NE, Suite 600, Atlanta, GA 30309.