Daniel Hiram Birks
Aug 1, 1930 - Jun 16, 2020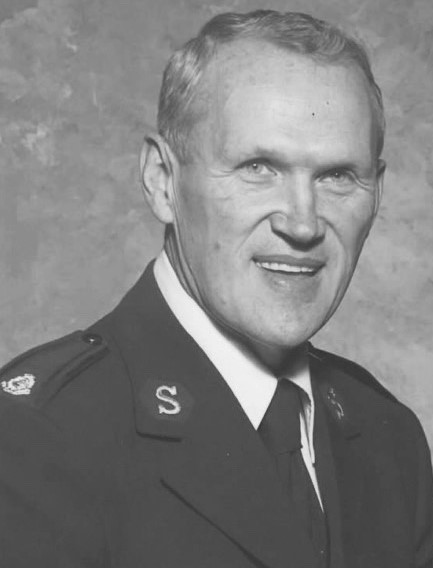 East Lawn Elk Grove Memorial Park
9189 East Stockton Blvd.
Elk Grove , CA, 95624
Obituary
Daniel Hiram Birks was born in Jamestown, North Dakota on August 1, 1930 and passed into Heaven at the age of 89 on June 16, 2020 in Sacramento, California, where he resided with his wife of 67 years, Ruth Mae (Sharits) Birks. He was the son of Howard Bramwell Birks and Violet Mae (Bond) Birks, and the brother of Esther Evangeline (Birks) Craig, Ariel Bramwell Birks, and Howard William Birks. Together with Ruth he raised seven children, including Dana Mae Bardon, Catherine Ruth Whipple, Barbara Jean Arteaga, David Howard Birks, John Richard Birks, Brian Daniel Birks and Robert Hiram Birks, and they loved their children "in-love" (spouses) as well. They have 21 grandchildren and 24 great-grandchildren, as well as a much-loved extended family.
From his youth, Dan loved God and loved serving people. He was passionate about telling others about Jesus Christ and His love for each of them. The Salvation Army slogan, "Heart to God and Hand to Man," describes him well. He was also a devoted husband and father, and enjoyed spending time with his family playing games and back-yard sports, as well as camping, watching classic movies and singing. He was a musician at heart, who enjoyed singing, writing music, playing the piano and various brass instruments, and teaching youth to play an instrument. Music brought him joy – and his music brought joy and inspiration to those around him. He also loved to laugh – and to make others laugh, and he loved telling stories, of which he had an abundance. As one of his grandchildren recently wrote, "He was always singing or laughing."
In addition to serving in the U.S. Army for a couple of years, Dan studied to be a minister as an Officer in The Salvation Army, in which capacity he served for over 65 years, along with his wife Ruth. They ministered in many cities in the Western United States, until they retired in 1995 in Sacramento. However, not one to be slowed down by retirement, and being spurred on by his desire to serve God, he took several appointments in the South during retirement, some lasting several months. He earned his degree as a Doctor of Philosophy in Human Behavior with an Emphasis in Managerial Leadership from La Jolla University in 1982, and served as a chaplain and counselor at The Salvation Army Adult Rehabilitation Center in Sacramento for several years, counseling and encouraging men in their recovery from addictions and in their search for and/or walk with God.
During his time in Sacramento, he was a member of non-profit community service organizations, including the Lions and Kiwanis Clubs. He also served for a time as the Director of Home Start Inc. in Roseville. For the past year, he and Ruth lived at Golden Pond Retirement Community, where he enjoyed spending time playing Zilch and Bingo, playing the piano, and visiting with others in that wonderful community.
Dan loved ice cream – even to the point of calling it "medicine." One of his favorite words of wisdom to others was "Build memories!" He certainly took that advice to heart in his own life.
Dan is laid to rest at East Lawn Elk Grove Memorial Park. A Celebration of Life service will be held on Saturday, August 1, 2020 at 2:00 p.m. at The Salvation Army Citadel (address below). Due to COVID-19 restrictions currently in place, all precautions regarding the wearing of face masks and social distancing will be followed.
The family has asked that in lieu of flowers, please make a donation to The Salvation Army, 2550 Alhambra Blvd., Sacramento, CA 95817; cards can be sent to Ruth Birks, c/o Dana Bardon, 9030 Brydon Way, Sacramento, CA 95826.