Cynthia Lopez
Oct 29, 1961 - Jun 18, 2021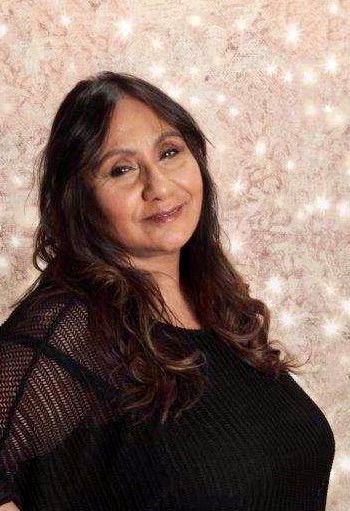 Obituary
Cynthia was called home and passed peacefully on June 18, 2021, after a courageous battle with cancer. Cynthia was born in Bakersfield and moved to Sacramento as a teenager in the late '70s. Cynthia came from a big family and had nine siblings. Cynthia had three children and eight grandchildren. She was preceded in death by her father Willie Lopez and brothers Eddie and Tiger Lopez.
Cynthia was given a grave diagnosis in May 2021 and died weeks later, surrounded by loved ones. Despite this diagnosis, Cynthia made the most of it and spent her last waking moments at peace, talking, laughing, eating, visiting, and ordering us all around.
Cynthia was bold, determined, and spoke her mind, unapologetically. She said the darndest things. She worked hard, and when she wasn't resting, you could find her painting, reading, or watching crime tv. She was artistic and loved learning new facts, lottery tickets, and dice games with the grandkids. Cynthia always had a home remedy to share for cleaning, aches, and ailments.
We will cherish the memories and the time spent with her. We will forever miss our daughter, mother, grandmother, sister, aunt, cousin, and friend.
An intimate memorial will be in Sacramento, and a Celebration of Life will take place in Delano on October 16, 2021, for all to attend.