Cyle Shaquille Jordan
Mar 19, 1993 - Jul 18, 2020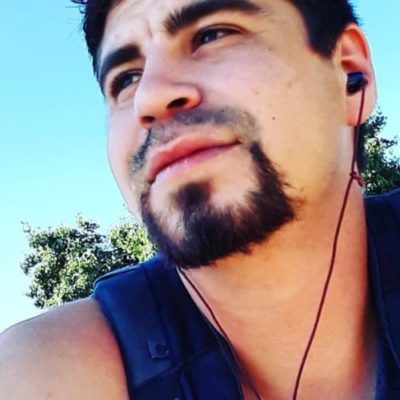 East Lawn Sierra Hills Memorial Park
5757 Greenback Lane
Sacramento, CA, 95841
Obituary
Cyle Shaquille Jordan, an enrolled member of the Karuk Tribe, passed away unexpectedly on July 18, 2020, at the age of 27. He was born in Redding, CA, on March 19, 1993. After spending his young childhood years in Redding, Orleans and Hoopa, CA, he and his family moved to Sacramento in 1999.
Cyle attended various schools throughout the Sacramento area including: Dudley Elementary; Del Paso Manor Elementary; Cottage Elementary; Starr King Middle School and El Camino High.
Always vibrant, respectful and carrying a gracious smile, Cyle was a beautiful soul, who had a kind, caring, heart of gold. He was humble and always thoughtful. He offered a welcoming hug and always lent a helping hand to lessen the load of others with no expectation in return. He was happy-go-lucky, never pursued conflict, and always encouraged others to remember that everything was going to be alright.
Cyle was always up for an adventure, always ready for a good time with his friends and his family; he was upbeat and enjoyed laughing. As a young child he loved to ride bikes, skateboard, swim, and play basketball and baseball. Later on, it was days at the river, bike rides, conquering the skill of shooting pool, spontaneous trips to the Bay area, attending cookouts, listening to music, watching sports from a television and, oftentimes catching his favorite sports as an active spectator in the stands. His favorite teams were the SF Giants, the Sacramento Kings, Oakland Raiders and San Jose Sharks. His love for cooking placed him in the kitchens of many, cheffing up meals that proved delicious. To him it served as a collection to his masterpiece in the making; he enjoyed the process of creating and the ability to offer the world a warm gesture. More recently, he cherished the moments that he spent with his family, especially his three beautiful nieces who absolutely adored him. No matter the setting, no matter the time or place, he was always leaving behind his mark, his mark that rippled into the lives of all who crossed his path.
He taught us generosity, to give, even when it is our last, and without thought of ever receiving praise. He will be missed truly by many and always held in our hearts.
Cyle is survived by his parents, Sunshine Jordan and Gary Jordan Jr.; his siblings, Vanessia (George Tirado) and Christian Jordan; nieces, Riley, Stella and Jade Tirado; Grandparents, Gary Jordan Sr., Lorelee Jordan and Trudy Stillwell; Aunts Heather (Buck Mace), Andrea (Bj Jackson); His uncles, Brian (Clara Jordan), Brandon (Mariah Jordan) and Preston Ingram; Cousins, Jasmine, Natalie, Dylan, Sebastian, Levi, Nathan, Ryan and Elysia.
He was preceded in death by his grandfather Rick Ingram and his uncle Derek Jordan.
Services will be held July 30th, 2020 at the East Lawn Cemetery, 5757 Greenback Lane, Sacramento, CA 95841. Viewing will be at 10:00 am and graveside at 1:00 pm.
Pallbearers: Christian Jordan, George Tirado, Brian Jordan, Brandon Jordan, Preston Ingram, Ernest Cruz and Justin Richards.