Craig Holmes Kaylor
Nov 28, 1961 - Jul 27, 2021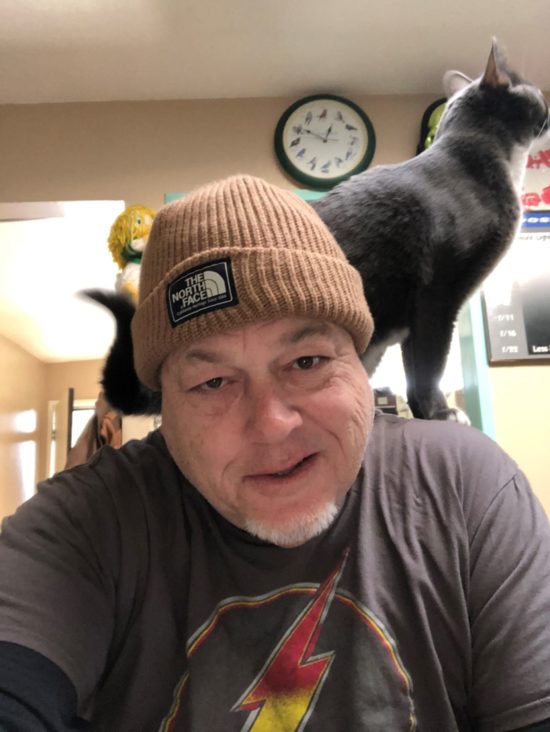 East Lawn Sierra Hills Memorial Park
5757 Greenback Lane
Sacramento, CA, 95841
Obituary
Craig H. Kaylor
Sunrise: November 28, 1961, Chennault Air Force Base, Louisiana
Sunset: July 27, 2021, Sacramento, California
Craig was taken from us unexpectedly way before his time. God must have had a purpose for him that we will never know. He was such a loving, caring, and gentle man who loved his children and family more than anything. Craig was raised in Sacramento, California. He graduated from Foothill High School as a star football player. He had several football scholarship offers and decided to play for the University of Oregon. Go Ducks. After graduating from Oregon with his B.S., he came back home to Sacramento. Photography and Video were his passion. He worked at Cal Expo, coordinating all the cameras for the horse races. That is where he met his future wife, Ann, who gave him two beautiful children, Kaitlyn Kaylor and Hudson Kaylor.
His entire life revolved around his children and his mom, Betty Kaylor, now 91. It didn't matter what he did with his kids as long as he was with them; however, his favorite things were fishing with his son Hudson (his best friend) at his mom's cabin. He loved kayaking with his daughter Kaitlyn ("Ladybug") and taking her out for lunch dates. Never has there been a prouder father. His kids were the apple of his eye. He was an amazing son to his mom, who lives nearby. He took care of her every need, no matter how big or small. He would call her just to see what she was watching on TV.
His dad, now passed, was John, a Lt. Col. Air Force bomber pilot. He flew B-29s and B-47s. That is where Craig got his love for planes. Whenever a plane flew over, he would know exactly what kind it was. He was an avid sports fan with a special love for football, golf, and fast cars. He loved his new Dodge Charger, which had a hemi and tons of horsepower, thus requiring him to spend a fair bit of money on tires. He also loved surprising his mom with cannon balls in her pool. He had a gift with wild animals, and his front yard was like an animal sanctuary, prompting his neighbors to call him "Dr. Dolittle." He also had the greenest of thumbs. His mom would give him dying plants and, soon, Craig had them thriving.
After he left the horse track in the 90s, he got his dream job teaching video communications and photography at Rocklin High School. His administration, fellow teachers, and students loved him. He coached football for some time and, most recently, coached girls golf. He loved golf and was so looking forward to the next season.
He will be sorely missed by his sister Mary and his older brother Scott. Not a day went by without Craig sending some silly text, usually involving animals (mostly cats). Craig loved his cat Dippsy.
Craig is survived by his mother Betty Kaylor, children Kaitlyn Kaylor and Hudson Kaylor, sister Mary Kaylor, brother Scott Kaylor, nephews Jason Kaylor (with wife Kristen) and Wesley Kaylor, and many great nephews and one great niece.
A service will be held on August 10, 2021 at 2:00pm at East Lawn Mortuary & Sierra Hills Memorial Park, located at 5757 Greenback Lane in Sacramento, California. Casual dress attire. In lieu of flowers, please consider a donation to your local ASPCA in his honor.