Cleo L. Shuler, Jr.
Apr 7, 1961 - Feb 23, 2021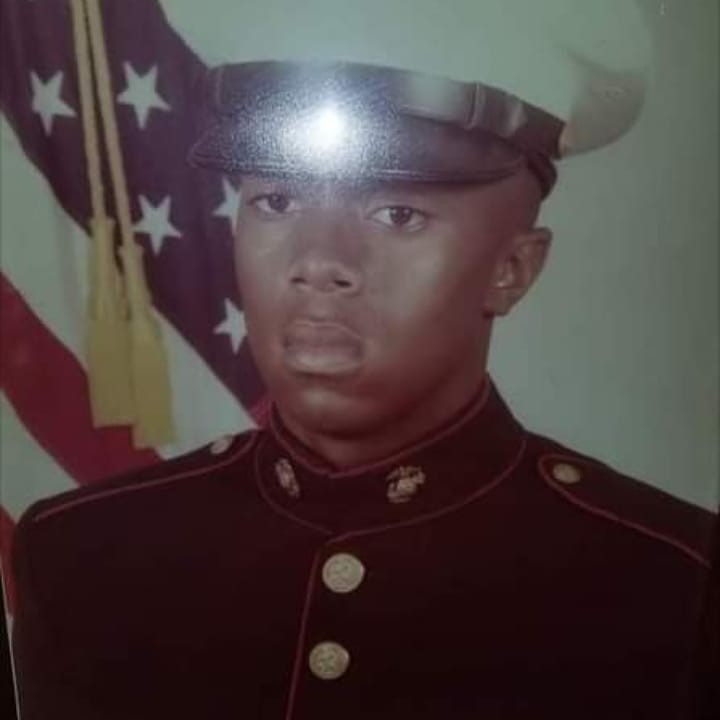 East Lawn East Sacramento Mortuary
4300 Folsom Boulevard
Sacramento, CA, 95819
Obituary
It is with a heavy heart that I am announcing the death of Cleo L Shuler Jr. For those of you that knew Him, you knew that He was a fighter. Cleo fought till the very end — so much so, that none of us thought it was the end just yet. He was 59, and his 60th birthday was less than a month away. Cleo was a strong believer in God and we all know that he is happily resting in a better place.
Cleo was a very proud Marine Corps Veteran that entered the military in 1979. During his time serving our country, he received a Rifle Marksmen badge and a good conduct medal. Even to this day, his home is decorated in USMC décor; from the proud Marine Corp flag flying outside of his home, to the custom USMC bulldog plaque hanging proudly in his living room. He wanted to ensure that all visitors and those who passed by, knew his home was guarded by a tough and Proud Marine. Not to be fooled by his tough exterior and signature deep voice, Cleo was a joy to be around and had the biggest of hearts ever. He was a Superman of a Father that enjoyed spending time with his family and his beloved dog, Pup-Pup.
Because of his service as a Veteran, Cleo was chosen by Habitat for Humanity as their Veteran Home Repair recipient. Cleo was such a strong person that you would never see cry. But, when he received the news of being the recipient of the award, he shed a few happy tears. See, Cleo was a double leg amputee for over 13 years yet, he never stopped smiling and being positive. In addition to the amputations, he underwent brain surgery that left him paralyzed on the right side of his body and neck. Being chosen by Habitat for Humanity meant that he could comfortably live in his home as they made it accessible for his specific needs.
Prior to Cleo's amputations and brain surgery, he was an avid Fisherman that felt at peace whenever he went fishing. From the Sacramento River to the Bay Area Delta and beyond, Cleo enjoyed fishing in all locations. His wish is to have his ashes scattered at sea, as this is where he said he truly belonged. Among all of this fish and a possible Loch Ness Monster (as he said). From his lifelong love of all things Godzilla to his impressive memorization of historical dates and facts, Cleo was a gem of a person.
Cleo left behind his Wife, 2 Daughters, Mother, Sister, 3 Grandchildren, and beloved dog Pup-Pup. He also leaves behind a host of aunts, uncles, nieces, nephews, cousins, and friends who loved him dearly. We kindly ask, if you are able to, to donate funds towards the funeral, end of life costs, and mounting debt he left behind. His mental capacity secretly dwindled in the last months of his life. He expertly kept it hidden as he had the strength and pride of a Proud Marine. We are all devastated by the loss of Cleo and we were not prepared to handle the financial burden that has come with this tragedy. We truly hope to give Cleo the service he deserves and any amount is greatly appreciated.
Heaven truly gained an angel to be reckoned with — in the best way. Thank you all for your support.
His Journey's Just Begun
Don't think of him as gone away-
his journey's just begun,
life holds so many facets-
this earth is only one.
Just think of him as resting
from the sorrows and the tears
in a place of warmth and comfort
where there are no days and years.
Think how he must be wishing
that we could know today
how nothing but our sadness
can really pass away.
And think of him as living
in the hearts of those he touched. . .
for nothing loved is ever lost-
and he was loved so much.
Ellen Brenneman