Claudia Burke Smith
Sep 16, 1945 - Jan 17, 2021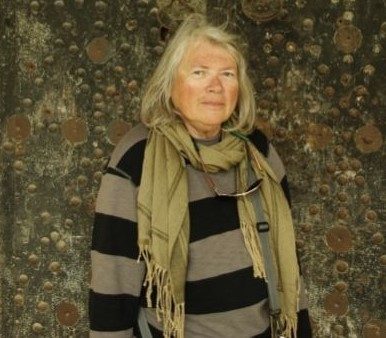 East Lawn Memorial Park
4300 Folsom Boulevard
Sacramento, CA, 95819
Obituary
Born in New York City, Claudia (Clodagh) Smith took her first boat trip when she was less than a week old. Her mother had been staying with relatives in the City when she was born. A few days later, her parents took her on the ferry to reach the small New Jersey town where they lived. Claudia attributed her longtime love of boats and sailing to that early start on the water.
When Claudia was eight, her father died and she came with her mother and brother to Southern California. It was a difficult experience, especially since they arrived just as the hills were turning brown–shocking for an east coast girl.
In high school she was part of the student leadership, loved Latin and was a many time regional Science Fair winner.
In college, at the University of California, Riverside and Sacramento State University, she earned a Master's Degree in Anthropology and a little later, a Bachelor's in Art.
Claudia produced artwork for many years from her studio in Sacramento. Her work was shown in the Bay Area, Sacramento, and in Southern California.
She loved travel and adventure. Renting a cottage in Country Clare, Ireland in the late nineteen-seventies, she explored the countryside with her husband, Kent. In the early nineteen-eighties, they were traveling in Greece by local bus.
By the mid-nineteen-eighties, they had begun sailing on San Francisco Bay. Their love of sailing included bareboat charters in Southern California, Australia, New Zealand, Turkey and the San Juan Islands.
Following Kent's retirement, Claudia and he had the time for more exploring, making three trips to Borneo, two to Bali and spending time in Java and Singapore. Later shifting their travel to Europe and the Mediterranean, they spent time in Turkey, Morocco, Ireland, and France.
Claudia fell in love with Paris and they often rented a small apartment near Saint Germain des Pres. They were beginning to explore the French countryside with trips to Burgundy, Normandy and Provence as travel shut down due to the virus.
Claudia also loved Northern New Mexico and enjoyed birthdays there in a rented adobe house with a view of Taos Mountain.
The passing years and runner's knees led Claudia to develop an appreciation of leisurely picnics and Northern California's wineries.
She and Kent celebrated their 52nd anniversary at home in Sacramento in 2020. On Sunday, January 17, 2021, Claudia died peacefully at home of complications of cancer, with her husband sitting with her. Claudia was a remarkable person, with magical creativity, a good chess game and a well-developed sense of whimsy.