Cherie Lorraine Faulconer
Jul 3, 1948 - May 5, 2021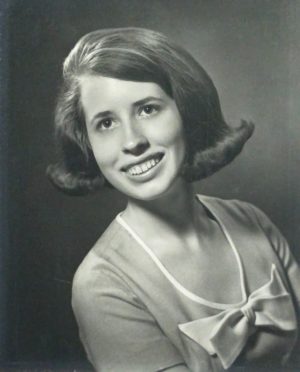 East Lawn Memorial Park
4300 Folsom Boulevard
Sacramento, California, 95819
Obituary
Cherie Lorraine Harris Faulconer, beloved, wife, mother, grandmother, sister, aunt and friend passed away on Wednesday, May 5, 2021. She was 72 years old.
Cherie was born to Margaret Ogden and Leonard Harris on July 3, 1948, in Albany, California. She grew up in El Cerrito, California. Her mother raised her after losing her father at an early age. She adored her older brothers, Alvin and Donald.
Cherie graduated from El Cerrito High School in 1966. She went on to attend UC Berkley and graduated with a Bachelor of Arts in Sociology in 1970.
In 1974, Cherie met Richard at church through a mutual friend. On November 1, 1975, Cherie and Richard were married and sealed for time and all eternity at the Oakland Temple of The Church of Jesus Christ of Latter-Day Saints. They have been married for 45 ½ years. Cherie and Richard were blessed with 2 children and 8 grandchildren.
Cherie had a passion for music. She loved singing, teaching piano, voice and choir. She enjoyed performing in front of various audiences with her musical talent. Her beautiful voice touched many. Cherie was very active volunteering in the community and her church. Whether it be doing soccer registration or directing youth theater, she was always willing to help others.
She enjoyed spending time with her grandchildren, watching Perry Mason, reading books, having dance parties, playing board games, having tea parties, watching her grandchildren play sports or do theater. Cherie enjoyed being in nature and loved roses. She was passionate about family history, temple service and sharing her testimony and love for our Savior Jesus Christ.
Cherie was preceded in death by her parents, Leonard and Margaret; brothers, Alvin and Donald; grandson, Dylan. She is survived by her husband, Richard; 2 children: Francesca (Kalen), Brian (Lori), 7 grandchildren (MaryEllen, Brianna, Henry, Emmett, Isabella, Finnley and Sophia).
Memorial contributions in her name can be made to The American Cancer Society.
Funeral services will be held on Friday, May 14, 2021 at 10:30am at The Church of Jesus Christ of Latter-Day Saints, Brighton Ward Chapel located at 3001 Wissemann Drive, Sacramento, California 95826
A viewing will be held prior to the services from 10am – 10:30am.
Masks and social distancing restrictions will be observed.
Due to COVID-19, please join via Zoom if you are unable to attend in person: