Catherine 'Ofa (Hansen) Mann
Jul 4, 1950 - May 11, 2021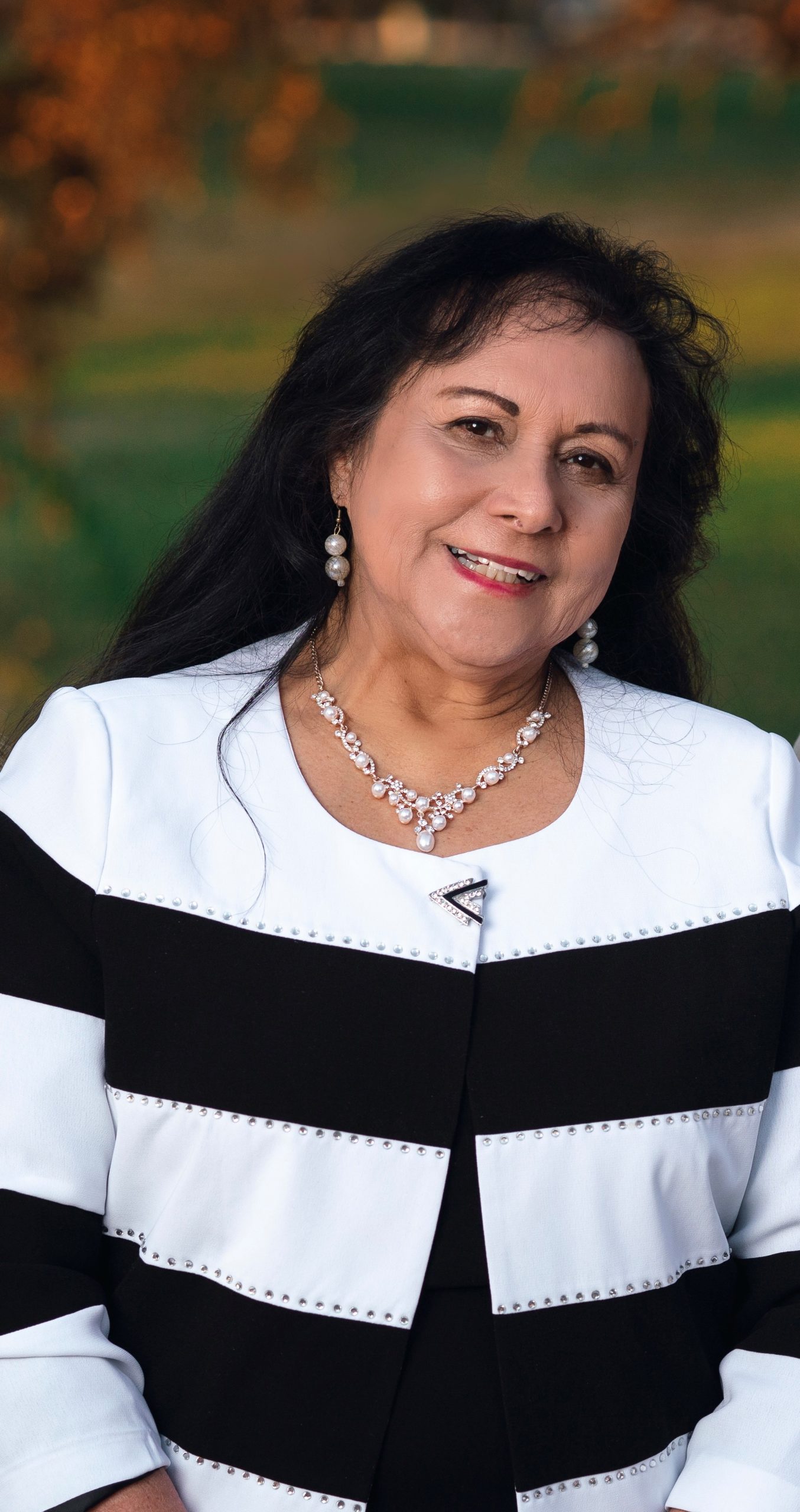 East Lawn Elk Grove Memorial Park
9189 East Stockton Blvd.
Elk Grove , CA, 95624
Obituary
Catherine 'Ofa (Hansen) Mann, beloved wife, mother, nana, sister, aunty, friend and community leader peacefully passed away on Tuesday, May 11, 2021 in Sacramento, CA. She spent her last week under the tender care of the wonderful ICU staff at Kaiser South Hospital, and also surrounded by her immediate family.
Catherine 'Ofa was born to the late Elisiva Fusipala Tuifua Lavinia Tupou (Ha'apai) and late Thomas Hansen (Vava'u) on July 4, 1950 in Nuku'alofa, Tonga. She was known as 'Ofa to most. 'Ofa has five older brothers; Edward Hansen (deceased), Fatafehi Hansen (deceased), Robert Hansen (deceased), George Hansen and Hans Hansen (deceased). She has 6 younger siblings; Henrietta (Hansen) Faumui, Helaman Hansen, Thomas Hansen, Janie (Hansen) Le'au'anae (deceased), Fifita (Hansen) Williams and Emma (Hansen) Domine.
Ofa is survived by her husband of 48 years, John Alfred Mann, her children (and spouses) Elizabeth Mann, Lisa (Mann) Hafoka and Na'a Hafoka, Alfred and Vise (Moea'i) Mann, and Thomas and Amber (Halladay) Mann.
Her heart beats and jewels were her grandchildren; John Mann (18), Elisiva Mann (17), Afei'au'upu Mann (16), Christopher Hafoka (deceased), Loni Mann (15), Veisinia mann (15), Louina Hafoka (15), Amelia Hafoka (14), Tolisi Mann (14), Temaleti Mann (12), Tomasi mann (12), Na'ahokonga Hafoka (12), Tad Mann (9), 'Ofa Hafoka (9), Tuitufu Mann (7) and Joseph Mann (5).
Ofa grew up in Nuku'alofa, Tonga and attended Tonga High School, before finishing her secondary education as Head Girl Prefect at Liahona High School with the class of 1969. Ofa then served as a full-time missionary for The Church of Jesus Christ of Latter-day Saints in the Tonga mission from 1969-1971. She moved to New Zealand immediately after her mission where her father had migrated to for health reasons.
Ofa was married and sealed to the love of her life and eternal companion John Alfred Mann in the Hamilton, New Zealand Temple in December, 1972. They had 4 children (Elizabeth, Lisa, Alfred and Thomas) and raised their family in Auckland New Zealand until 1995 when they migrated to Sacramento (Elk Grove) California.
Shortly after arriving in Sacramento, CA she started her community service work with Asian Pacific Community Counseling (APCC) before moving on to work at Turning Point Community Programs as a Mental Health Client/Case Manager for 23 years.
Catherine 'Ofa Mann is the founder and president of TOFA of Sacramento (Founded in 2000), a non-profit educational and advocacy organization for the Pacific Islander community in the greater Sacramento region. She is the first Pacific Islander named to a California commission (APIA Affairs) where she served for 13 years. In 2010, the California State Assembly presented 'Ofa Mann with the API Heritage Award for Excellence in Public Service.
'Ofa is known to many as 'Aunty Ofa' because her heart went beyond her community involvement to her home, which she frequently opened to anyone to join the family for a meal, music, or family home evening. Her later years were spent serving TOFA Youth Ambassadors, the young children in Primary (church) and her grandchildren.
Catherine 'Ofa (Hansen) Mann memorial will be held at East Lawn Memorial in the following manner:
Monday 24th May, 2021
o Family Home Evening with Nana 'Ofa (Live Streamed): 4pm – 6pm
o Open House Visitation: 6pm – 8pm
Tuesday 25th May, 2021
o Memorial Service (Live Streamed): 10.30am – 11.30am
o Burial and Graveside Dedication: 12noon – 12.30pm
'E kainga, 'oku kole atu 'e he famili, kataki he ikai ke fai ha nofo 'aki me'a. 'Oku mau 'ofa lahi atu kiate kimoutolu kotoa.