Boyd Arthur Cole
Sep 23, 1951 - Jan 2, 2021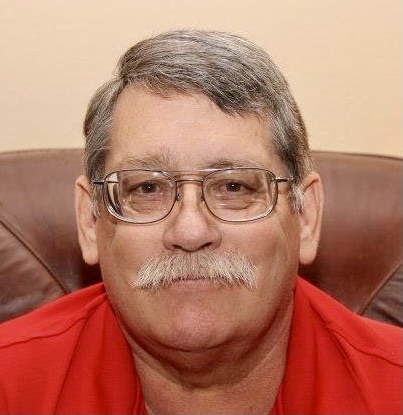 East Lawn Sierra Hills Memorial Park
5757 Greenback Lane
Sacramento, CA, 95841
Obituary
September 23, 1951 – January 2, 2021
Boyd Arthur Cole of Citrus Heights, California, passed away on January 2, 2021 from complications of COVID-19 following a long illness.
Boyd was born in Littleton, New Hampshire, on September 23, 1951 to Boyd Fullam and Elizabeth (Betty) Ryan Cole. The oldest of Boyd and Betty's 7 children, Boyd grew up in New Hampshire, Idaho, and Washington before moving to Sacramento in 1961.
In 1969, Boyd graduated from Rancho Cordova High School. While in high school, Boyd worked for the Rancho Cordova Fire Department, beginning a lifelong career in emergency services. Driven by his passion for helping others, Boyd eventually worked as a firefighter with the California Department of Forestry (now CalFire) and the Citrus Heights Fire District, where he served as a member of the Fireman's Association Board of Directors; an emergency dispatcher with the Sacramento County Fire Department and the Foothill and Baystar ambulance services; and as an emergency room clerk at Mercy General and Kaiser Morse hospitals. Boyd also loved photography, and frequently worked with Gary Harsh to provide photo services to law enforcement agencies in the Sacramento area.
Boyd's greatest pride, however, was his family, helping raise his siblings before marrying Carol Jean Glanville on April 19, 1980 and raising three children of his own. He was an active parent volunteer, joining his children on field trips, supporting school activities, and coaching youth sports teams. Among his many volunteer activities, Boyd served in leadership roles with the Citrus Heights soccer and baseball leagues.
Later in life, Boyd developed a number of health conditions which limited his activity, but he was a fighter, and overcame physical obstacles to spend more time with the loves of his life, his granddaughters Kylee and Addison.
Boyd is remembered by his family, friends, and co-workers as a generous man who would give the shirt off his back for anyone in need. He had a wicked sense of humor, loved fast cars and burnt food, and always had his camera ready to capture family memories.
Boyd was pre-deceased by his loving wife, Carol, father Boyd, and sister Susan. He is survived by his mother Betty; his siblings William, Jennifer, Philip, Leah, and John; his son James Boyd Cole and son-in-law Peter Barth; his daughter Rebecca Elyse Cole and granddaughter Kylee; and his daughter Katherine Elizabeth Cole, son-in-law James Jackson, and granddaughter Addison.