Betty Louise Isaacs
Sep 5, 1928 - Apr 10, 2021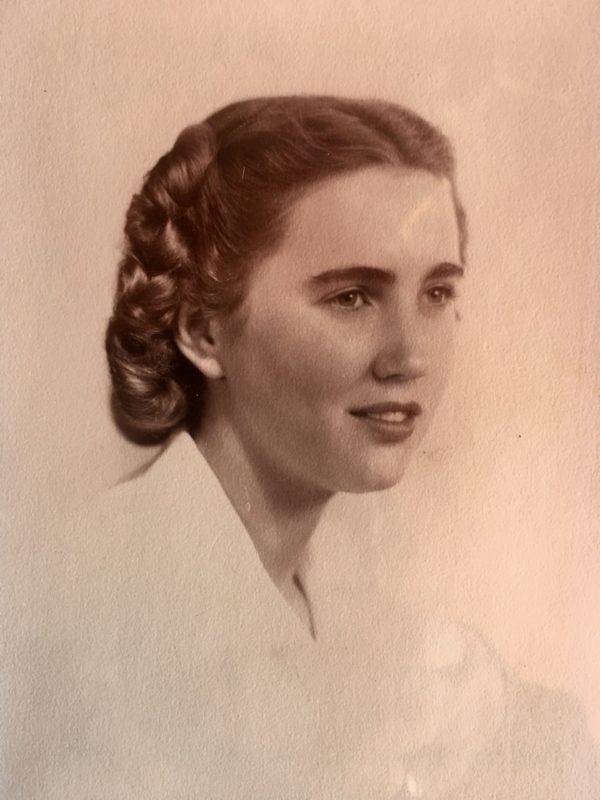 East Lawn East Sacramento Mortuary
4300 Folsom Boulevard
Sacramento, CA,
Obituary
It is with deep sadness that we share the news of our beautiful mother's death at the age of 92. Born Betty Tetzlaff, she was the beloved wife of the late Jack Isaacs and was sadly predeceased by her eldest daughter, Mary Isaacs Campbell. Betty is survived by her children and their spouses: William Isaacs; Jacqueline Isaacs and her husband, Blake Stevenson; and Nancy Grass and her husband, Douglas. She is also mourned by her grandchildren and their spouses: Amy Campbell Oxford and her husband, Kevin; Jason Grass and his wife, Jennifer; Jonathan Grass and his wife, Jessica; and Olivia Stevenson. Betty's great-grandchildren are Joshua, Jolene, Jaxon, James, and Jovie, and all are Grasses. She also leaves behind very close family friends, Kathy and Brad Ayers and their family.
Betty was a proud California native and the granddaughter of immigrant pioneers to Merced and Mariposa Counties. She spent most of her childhood in those areas and, early in life, attended a one-room grammar school in Mariposa. Her life was very much influenced by those early years, and she never forgot the love and care of her family while growing up. Yosemite was, in effect, her back yard. She was a graduate of Merced High School and attended Sacramento City College. In 1947, she was introduced by a mutual friend to Jack Isaacs at a Veterans' Hall dance in Rio Vista. By all accounts, it was love at first sight (the lucky guy). They were soon married and together set up their home in Rio Vista. They lived close to Jack's family, all of whom were especially helpful to a very young wife and new mother settling into her new roles. In 1960, Jack's career required the family to move to Sacramento, where they all happily lived for the remainder of their lives.
Betty had a great love of the outdoors and traveling, if only a short car trip to the Delta or a longer trip to Bodega Bay for a walk on the beach and a cup of clam chowder. Outdoor camping was a regular vacation experience for the Isaacs family in the early years. Later, Betty and Jack enjoyed trips in their travel trailer, sharing the road with many like-minded and treasured friends. In her retirement, Betty fulfilled dreams of visiting many US states, Europe, Great Britain, and Japan. With Jack's influence, she grew to enjoy sporting events, especially baseball games and golf tournaments. Betty also attended the Sacramento Music Circus, symphonies, big band concerts, theatre, and movies.
She generously volunteered her time to the various youth and school activities of her four children. Besides being a full-time mother, Betty also worked part-time in retail in Sacramento and later was employed by the State of California, retiring from the DMV. In retirement, she volunteered as a member of the Sutter Hospital Auxiliary. She was a lifetime member of the Eastern Star.
Betty was an exceptional wife, mother, and friend, always putting everyone's needs before her own. We will be forever grateful to her, and she will be missed by many.
Betty will be laid to rest next to Jack in Rio Vista.
There will be a private graveside ceremony. Memorial contributions may be made to a charity of one's choice. The family gives thanks for the many gracious condolences and sympathies given. Please keep our dear mother in your hearts.