Audrey Pearl Arnold
Aug 5, 1941 - Feb 15, 2021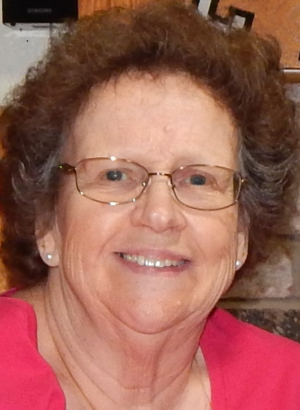 East Lawn Mortuary & Sierra Hills Memorial Park
5757 Greenback Lane
Sacramento, CA, 95841
Obituary
Audrey Pearl Arnold passed away on February 15, 2021 in Sacramento, California at 79 years of age. She was given her wings and became an angel. She is survived by her husband, Robert Arnold, daughters Donna Farley and Deborah Arnold, grandchildren Lauren and Michael Farley, sister June Keen, and many nieces and nephews.
Audrey was born at home on August 5, 1941 in Kirbyville, Missouri to James and Lydia Anderson. She was the youngest of seven children. In 1943, her family moved to Greenville, California, back to Powersite, Missouri, then settled in Sacramento, California in 1949. She graduated from Rio Linda Junior High School in 1957 and from Grant Union High School in 1960. She went on to work for the Department of Motor Vehicles for a while.
Audrey met Robert (Bob) Joseph Arnold in 1956 while involved in a church youth group in Sacramento. They were later married in 1963 at Victory Tabernacle. They had two daughters, Donna Lynn Arnold, born in 1964, and Deborah (Debbie) Ann Arnold, born in 1966. Audrey was a mother-in-law to only one, John Patrick Farley, who married Donna in 1995. She loved him and took care of him like her own son.
Audrey spent 19 years as an Army Wife. She moved with Bob to Washington, back to California, Oklahoma, Italy, Colorado, back to Oklahoma, Greece, and back to Colorado where Bob retired from the United States Army in 1982. She performed the duties of both mother and father to Donna and Debbie while Bob served two one year tours of duty in Vietnam and was called away from home for weeks or months at a time. The challenges of military life was as much a part of her life as it was Bob's. She stood behind him, supported him, and loved him as they lived a nomadic life moving from station to station while serving their country. Whenever Bob was reassigned, she just packed up and moved again. This was their life together, living in 20 homes during Bob's military career. In 1993, she and Bob moved back to Sacramento to live out their lives together.
Audrey had many talents. She became a Cosmetologist in 1979. She worked as a hairdresser for 13 years in Colorado and Oklahoma. She really enjoyed working with her elderly female clients. In her spare time, she enjoyed cooking, gardening, sewing, crocheting, reading, decorating her home, making crafts and ceramics, and playing games on her cell phone and iPad. Audrey enjoyed working with Bob on woodworking projects. She loved her animal friends. Her family had farm animals in Missouri, and she always had a cat, dog, or a bird in the home. She enjoyed large gatherings of family and friends. Nobody ever left her house hungry. She volunteered at the schools where Donna and Debbie attended. Audrey loved apple décor and the color pink. She would often make or buy things that had an apple on it. She could often be seen wearing pink and white clothes. She was of Protestant faith and enjoyed the work that she did in the various churches that the family attended.
Audrey was a wonderful mother to Donna and Debbie. Her love was unconditional. She was attentive to their needs. She taught them how to love, care for others, and be self-sufficient. She had fun with them. She took care of the household and provided a good home in which they could live and be proud.
Audrey was the best grandmother to Lauren Elizabeth Farley, born in 1997, and Michael John Farley, born in 2000. She took care of them every day whether she was ill or they were ill. She attended numerous school and sporting events and cheered loudly. She loved to take them on outings of various types. To her, they could do nothing wrong, and she was very proud of them.
Audrey was a loving and devoted wife, mother, grandmother, mother-in-law, sister, aunt, and friend. She loved her family and friends and made an impact on many lives with her caring personality and positive outlook on life. She made this world a much better place for those who knew her. She will be greatly missed, but never forgotten. She was preceded in death by her parents, James and Lydia Anderson, brothers Paul and Charles Anderson, and sisters Mildred Rogers, Juanita Embrey, and Edith Gloyd.
A visitation and graveside service will be held on March 1, 2021 at East Lawn Mortuary and Sierra Hills Memorial Park in Sacramento, California. Pink will be worn in her memory.