Anh Xuan Duong
May 5, 1958 - May 9, 2021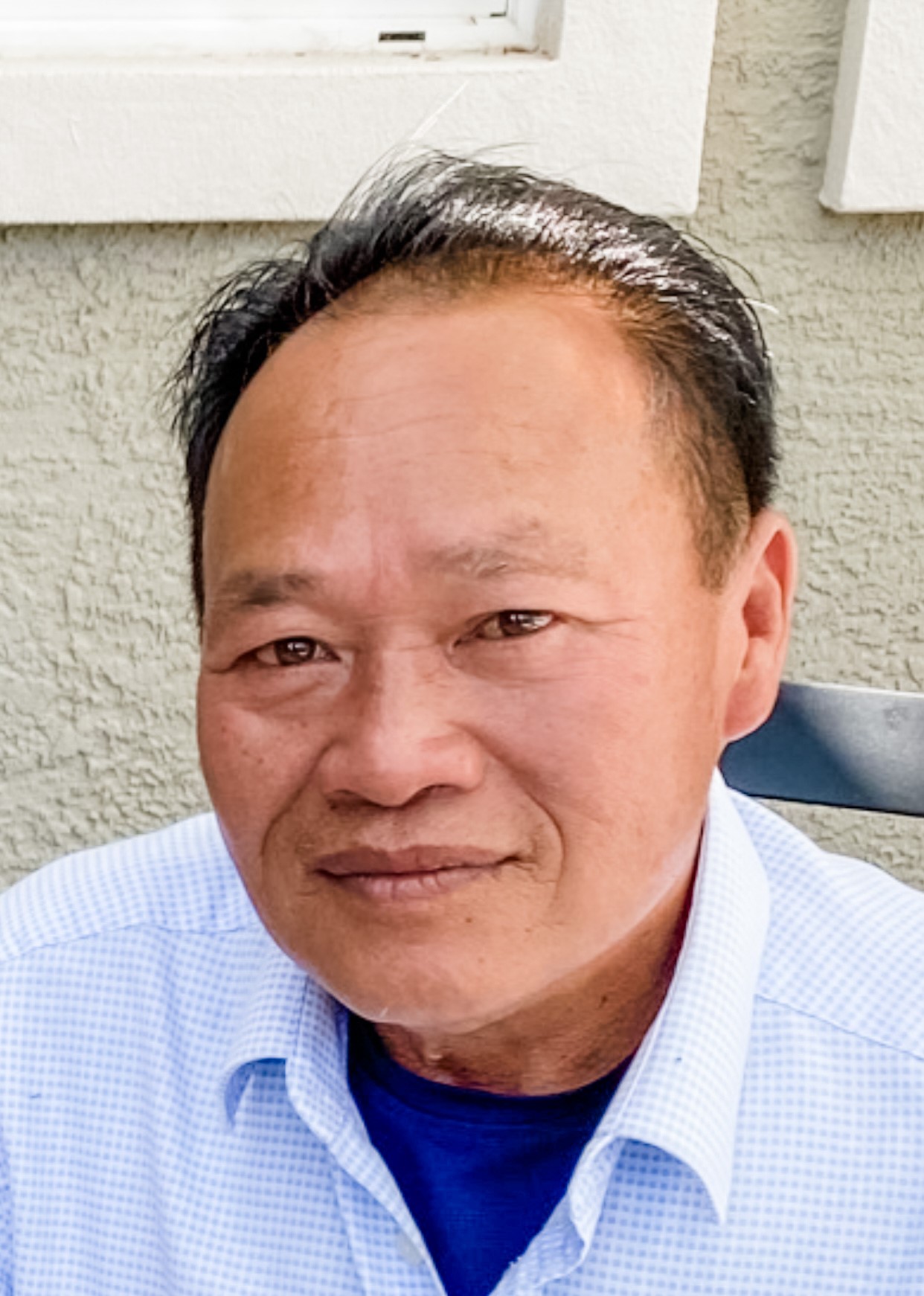 East Lawn Elk Grove Memorial Park
9189 East Stockton Blvd.
Elk Grove , CA, 95624
Obituary
Anh Xuan Duong passed away suddenly on May 9, 2021 at the age of 62.
Anh grew up in Hue, Vietnam as one of eight siblings. After the Vietnam War, Anh became one of the "boat people" and escaped Vietnam at the age of 23 by way of a small fishing boat and landed on the shores of Hong Kong. In Hong Kong, Anh married Lisa Nguyen and had three children.
Anh immigrated his family to America in 1990. He worked relentlessly to provide for his family until his last breath. He started his own landscaping business, and it is the result of Anh's lifelong sacrifices and unconditional love that his children have been able to flourish.
Our father enjoyed simple pleasures in life including fishing, staying in touch with friends and family near and far, eating wild flavors and spicy foods, having a good time socializing, and spending time with his children and grandchildren. He particularly enjoyed Vietnamese cuisine and was an amazing cook who loved sharing a good meal.
In his recent years, Anh became the primary caretaker for multiple family members, including his current wife with multiple sclerosis and his three-year old daughter. Anh always had more love to give to his family and children and never gave up on his children despite any circumstances.
Our father was a selfless gentle soul and truly a good, loving man. He loved his kids unconditionally and always wanted peace and happiness for his children. He wished everyone well and always found the positive in the worst situations. He often joked around and loved bringing laughter to his friends and family. He was loved by all and will be greatly missed.
Anh is survived by his wife Ngoc Anh; his five children: Hoang, Le, Van, Amy, and Hillary; and two grandchildren: Sara Duong and Athena Van-Quynh Nguyen.
Anh's viewing will be held on Wednesday, May 19, 2021 from 10:00 a.m. to 8 p.m. and the funeral service will be held on Thursday, May 20, 2021 at 9:00 a.m. at East Lawn Elk Grove Memorial Park and Mortuary.
Cáo Phó.
Dương Xuân Anh đột ngột qua đời vào ngày 9 tháng 5 năm 2021, hưởng thọ 62 tuổi.
Dương Xuân Anh sinh ra và lớn lên trong một gia đình gồm tám anh chị em ở Huế, Việt Nam. Sau chiến tranh Việt Nam, Dương Xuân Anh vượt biên, thoát khỏi Việt Nam ở tuổi 23 bằng chiếc thuyền đánh cá nhỏ và cập bờ Hồng Kông. Tại đây, Dương Xuân Anh đã kết hôn với Lisa Nguyễn và có ba người con.
Anh cùng gia đình định cư ở Mỹ vào năm 1990. Anh đã bắt đầu làm nghề cắt cỏ và làm việc không ngừng nghỉ để chu cấp cho gia đình cho đến khi trút hơi thở cuối cùng. Và đó cũng là kết quả của sự hy sinh cả đời và tình yêu vô điều kiện của Anh để các con Anh có thể có được cuộc sống tốt đẹp hơn.
Dương Xuân Anh là một người có tâm hồn cao cả, và thực sự là một người đàn ông tốt. Anh yêu thương các con vô điều kiện và luôn mong muốn sự bình yên và hạnh phúc cho các con, bạn bè, và gia đình. Dương Xuân Anh luôn tìm thấy điều tích cực trong những tình huống xấu nhất. Anh ấy thường thường nói đùa và thích mang lại tiếng cười cho bạn bè và gia đình.
Dương Xuân Anh thích những thú vui đơn giản trong cuộc sống như câu cá, trò chuyện với bạn bè, gia đình gần xa, thích ăn những món ăn dân dã và thật là cay, giao lưu vui vẻ và dành thời gian cho con cháu. Đặc biệt, Xuân Anh rất thích ẩm thực Việt Nam và cũng là một người nấu ăn rất ngon. Sau khi nấu xong, Xuân Anh thích chia sẻ thức ăn mình nấu với bạn bè, gia đình cùng thưởng thức.
Trong những năm gần đây, Xuân Anh trở thành người chăm sóc chính cho nhiều thành viên trong gia đình, bao gồm người vợ hiện tại mắc bệnh đa xơ cứng và đứa con gái mới ba tuổi. Xuân Anh luôn luôn dành nhiều tình cảm cho gia đình, con cái và không bao giờ từ bỏ gia đình, bấp chấp hoàn cảnh có khó khăn như thế nào.
Gia đình, bà con, họ hàng, và bạn bè vô cùng thương yêu và sẽ rất nhớ Anh!
Vợ: Ngọc Anh
Con: Hoàng, Lệ, Vân, Amy, Hillary
Cháu: Sara Dương và Athena Vân Quỳnh Nguyễn.
Tang Lễ: Thứ Tư: 10 sáng tới 8 giờ tối: thăm viếng. Thứ năm: 9 giờ sáng tới 11 giờ sáng: lễ di quan . Tang lễ được tổ chức tại East Lawn Elk Grove, 9189 E Stockton Blvd, Elk Grove CA 95624