Anh T. Ta
Sep 14, 1943 - Jan 20, 2021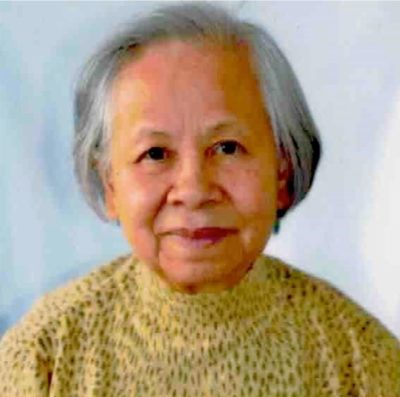 East Lawn East Sacramento Mortuary
4300 Folsom Boulevard
Sacramento, CA, 95819
Obituary
On Wednesday, January 20, 2021, Anh T. Ta, the loving and devoted wife, mother and grandmother, entered eternal life at age 77.

Anh was born on September 14, 1943 in Saigon, Vietnam, to Ta Van Mieng and Tran Thi Hieu. She went to college at the age of 17 and received her pharmacist degree from the School of Pharmacy in Saigon in 1969. She married her beloved husband, Le Trung Hau, in 1970. They raised two daughters, Alyssa and Jeanelle, and immigrated to the United States in 1990.

Anh was an extremely hard working, very kind, gentle, and generous person. She loved to garden, talk to her family, friends, and volunteer at Dieu Quang and several local temples.

Family was the most important virtue to Anh. She and her husband did everything they could in Vietnam and in the US to make sure their daughters do well in school and complete their higher education. When her husband went to the nursing homes, she would drive close to twenty miles each way everyday to spend the entire day with him for a few years, until she was unable to due to her health.

Not only was she devoted to her immediate family, her extended family and friends were also a big part of her life. She always wanted to come back to Vietnam when she could, to visit her extended family and friends. She also enjoyed talking to family and friends in person or via phone daily.

Anh was preceded in death by her parents. She is survived by her husband, two children, four grandchildren (Nicholas, Jonathan, Lan and Quang), her aunt (Hon), her sisters (Phan, Son, Phuoc, Yen) and several cousins, nieces, and nephews. A funeral service will be held on Tuesday, February 2, 2021 at East Lawn Memorial Park at 4300 Folsom Blvd, Sacramento, CA 95819, from 8 – 11 am, followed immediately by cremation at 11 am.
*** Per family's request, please do NOT order/send flowers*** Thank you