Angeles Ariza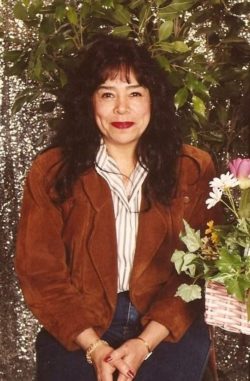 East Lawn
4300 Folsom Blvd.
Sacramento, CA, 95819
Obituary
Angeles Ariza, co-founder of Ariza Cheese Co Inc lived in Sacramento CA, passed away sooner than expected on October 24, 2020, at the age of 84, surrounded by her family.
Angeles was preceded in death by her husband Ausencio Ariza. She is survived by her five children & spouses. Fatima, Angie (Blake), Mimi (Kieran), Ausencio and Pilar (Terry), 13 grand children, and 16 great grand children with one on the way.
Private Funeral Services will be held at East Lawn Memorial Park an November 2, 2020 at 130pm. Fr. Davy will officiate. Due to Covid, in-person attendance is limited. However, the service will be livestreamed, and all are welcome to attend remotely. Link to livestream can be found on this page by clicking "Attend Service Online" at the date and time listed.