Alan D. Ramey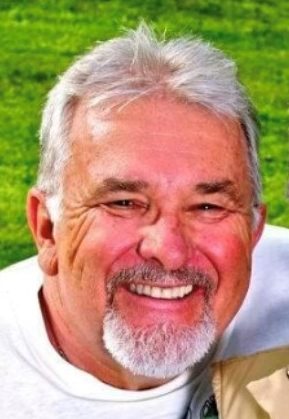 Obituary
March 8, 1946- January 16, 2021

Alan Ramey, a native of Sacramento and long-time educator, passed away from COVID-19 at the age of 74 surrounded by his loving family.

Alan grew up near downtown Sacramento; his parents, Howard and Pearl Ramey worked for the cannery after migrating from North Dakota during the Depression. Alan grew up with the train tracks in his backyard and the river in his front yard. At the age of 14, Alan's sister Ramona took him to church, and he met his future wife, Bennetta Cureo in the parking lot, where she grabbed his hand and walked him into Sunday school.

Although Bee was his first love, sports were a close second. Alan played football and baseball for Norte Del Rio. After graduating from Norte in 1965, Alan and Bee got married. He went on to graduate from CSUS in 1969 and earned his teaching credential in 1970. While at Sac State he was a sports broadcaster and traveled in his VW, sometimes in blizzard-like conditions to announce games. After graduating from Sac State he earned his teaching credential in social studies and English language arts. His first teaching job was at Rio Linda Jr. High while also coaching baseball at Rio Linda High School. He taught for 15 years, and after earning his Master's in administration, he became the vice principal of Rio Linda and later Don Julio. He worked for Grant Unified School District for 23 years before taking a principal job in River Delta Unified School District. Alan finished his career as an educator as the principal of Center Jr. High from 1995-2003, when he retired.

Not only was Alan an educator, but he was also a businessman and owned Ramey's House of Sports from 1967-1993 with his best friend and brother, Jim Ramey. As a local business owner in Sacramento, Alan made sure his customers came first and if a kid needed something, and couldn't afford it, oftentimes that item mysteriously showed up in their bag. After retiring from teaching, Alan and Bee bought Al's Cooler Boat with his brother-in-law Jack Cureo and for 12 years they served amazing food to patrons up and down the river. When people heard the ice cream truck music from the boat, they knew Al was coming.

Alan and Bee also worked as ushers for the Sacramento Convention Center for 10 years after retirement and loved being able to experience the shows, musicals and productions. They met many good friends during this time. One of Al's favorite memories as an usher was when cooking Celebrity Paula Dean pulled him onto the stage to taste one of her dishes and said,
"where is that handsome usher?" In the little free time he had, Alan was a committed sports enthusiast and never missed his daughter's or his grandkid's sporting events. He was a die-hard Giants fan and his best days were on a baseball field.

All four of Alan's daughters graduated from CSUS and went into education, following in their father's footsteps. Anyone who knew Alan knew what a devoted family man he was. Alan is survived by his wife Benneta Cureo Ramey and his four daughters and their spouses, Denise and Tim, Kristan and Scott, CharrLee and Greg, and Amanda and Peter and his nine grandchildren: Regina, Madison, Veronica (George), Alan, Gena, Sunny, Tommy, Ian, and Steven and great-grandson Deen and his sister Ramona.

Alan was known for helping people and if you were ever a recipient of his generosity, the family encourages you, in lieu of flowers, to pay it forward, and help those in need in your community,
as he did.

Following county health guidelines, services will be announced when it is safe to gather. If you would like to be notified about future services, please email Denise Ramey Hoppe at d.rhoppe10@gmail.com