Dharam Singh Dhillon
Mar 10, 1932 - Jan 23, 2022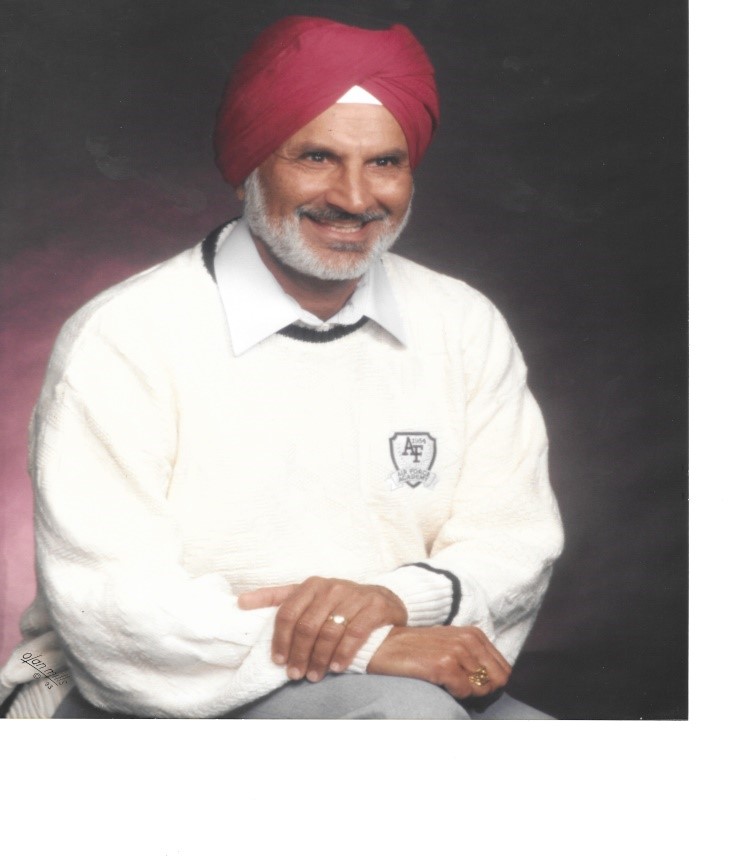 Obituary
Dharam Singh Dhillon lived an incredibly full life throughout which he served his family, country and community.
He was born March 10, 1932 in Quetta, before partition, and raised in Barsal, Ludhiana District, Punjab, India. He was the youngest of four sons of Risaldar Nihal Singh Dhillon. Dad is the last of this generation to pass.
Dad was the first in the family to graduate from college, earning a Bachelor of Education in 1953. He was soon teaching Math and English until he decided to seek the challenges and opportunities that he believed were only available in the United States. As one of just 100 recipients of a US Visa, Dad came to the United States in 1954.
In 1955, while enrolled at California Polytechnic State College, San Luis Obispo to study engineering, he received a draft notice. He went on to serve in the United States Air Force and United States Navy for a total of 22 years, including service in Viet Nam with the United States Marine Corps and a deployment to the Caribbean Sea during the Cuban Missile Crisis. After retiring from the Navy, Dad served other veterans as a Pharmacist Technician in the VA hospital in San Diego. Throughout his career, he was the consummate professional. The Letter of Commendation presented to Chief, Hospital Corpsman Dhillon at the time of his retirement included the following: "You have consistently exhibited exceptional leadership, professionalism and competency. . . . You have provided sound guidance and counseling to your subordinates and shipmates and as a result have gained their admiration and respect."
Dad was always working to better himself and give others the opportunity to do the same. He was incredibly disciplined in finding time for prayer, exercise, and learning (and was never shy about sharing what he learned with each of us!). He was instrumental in guiding and supporting so many other family members who now have roots in California as they have become successful members of the community.
The greatest blessing Dad enjoyed was his 59 year marriage to Surjit Kaur Grewal, daughter of Captain Karm Singh Grewal, of Kila Raipur, Punjab. They raised two sons and were blessed with three amazing grandchildren. Their love and support provided the solid foundation we needed as we ventured out into the world to create our own path.
There are so many ways to measure a life. Dad packed so much into his 90 years. He was most proud of how he was able to influence the lives of others. As a teacher, corpsman, pharmacist technician, friend, family leader, father and husband, Dad touched so many lives through his wisdom, guidance and perseverance.
Friends are welcome to attend a visitation on Monday, February 7 , 2022 from 2-5:00 pm at East Lawn Memorial Park Chapel, 4300 St. and Folsom Blvd., Sacramento.