Shirley Williams
May 2, 1952 - Apr 28, 2021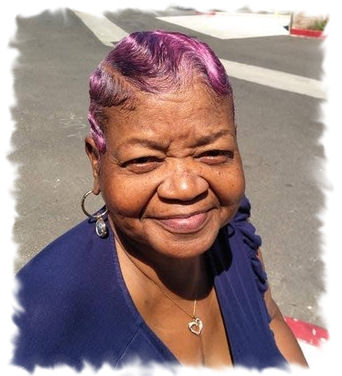 Obituary
Obituary
Mrs. Shirley Elaine Paige was born on May 20, 1952, to Richard Maurice Woodruff and Ocie Mae Paige of Mobile, Alabama. Shirley received her formal education through the Mobile, Alabama Public School System.
In 1965, Ocie Mae Paige and her family relocated to Berkeley, California; in 1970, Shirley continued her education and graduated from Castlemont High School in Oakland, California. Early on, Shirley met her high school sweetheart Cleveland McFarland, and they later had a baby boy named Brian K. McFarland. In 1971, Shirley met Joseph A. Taylor and eventually married, giving birth to a baby girl named Marshé A. Taylor.
In 1975, life took Shirley on a different course; she fell in love and married Willie D. Reynolds. They resided in Oakland, California, on 75th Avenue and Bancroft Avenue before purchasing their first home on 89th Avenue and Birch Street. In 1983, they had a baby girl they named Briana Marshé Reynolds. Shirley enrolled in the Institute of Cosmetology; through her ambitions, she received her cosmetology license and frequently competed in hair shows, earning several prestigious trophies. Shirley was a passionate singer, especially in the church at Second Mount Nebo Missionary Baptist Church on Arthur Street in Oakland, California. Every Sunday, she has sung her signature song, "Lord, Don't Move My Mountain" by Mahalia Jackson.
In 1991, Shirley met the love of her life and her best friend, Maurice James Williams Senior, who always referred to her as "Redd" or "Goldie," they later married. Maurice's favorite and most known saying to Shirley was, "Aww, Redd!" referring to when Shirley would bring up something from the past. Like when Maurice might have forgotten to pick up her favorite Pepsi drink from the store from five years ago. They both would laugh; nonetheless, Shirley's laugh was very infectious and memorable. Maurice committed his life to Shirley, and she dedicated her life to him. They were inseparable, and he remained by her side until her last day.
Shirley was born on May 20, 1952, and departed this life on April 28, 2021. Shirley was a devoted wife, mother, grandmother, and great-grandmother; she is truly blessed. She was preceded in death by her loving Mother (Ocie Mae Niblett), Richard Maurice Woodruff (Father), Michelle Harrell (Sister), Aunties (Mamie Lee Dixon and Delores Berry), Nephews (Major Dezel Quinney and Quincey Quinney), Sister-in-Law (Wendy Madison), Cousins (Kate, Gene, Willie Mae, & Reginald (Ricki), Daryl Millinder), and her former husband, Willie D. Reynolds.
Shirley leaves to cherish her memory of one son (Brian K. McFarland), two daughters (Marshé A. Taylor and Briana M. Gillyard), one Son-in-Law (Aaron Gillyard, Senior), seven grandchildren (T'Achishauna C. McFarland, Shéla P. Pacheco, Aaron Gillyard Jr. Aariana Gillyard, Aalijah Gillyard, Aalonah Gillyard, Aariyah Gillyard), and two great-grandchildren (Lawseriuan Marbley and G'Ziyah Sensabaugh); in addition, three bonus children (Maurice Williams Jr., Tatiana Williams, and Victoria Williams). Shirley also leaves behind four siblings (Patricia A. Simmons, Gralin (Leon) Madison, Beverly R. Quinney, Sylvia (Diane) Harrell), and a host of nieces, nephews, cousins, in-laws, and other loving relatives and friends.
Homegoing Celebration will be Saturday, May the 8th 10am
At East Lawn Elk Grove, 9189 E. Stockton Blvd. Elk Grove, CA. 95824