John Adler-Lund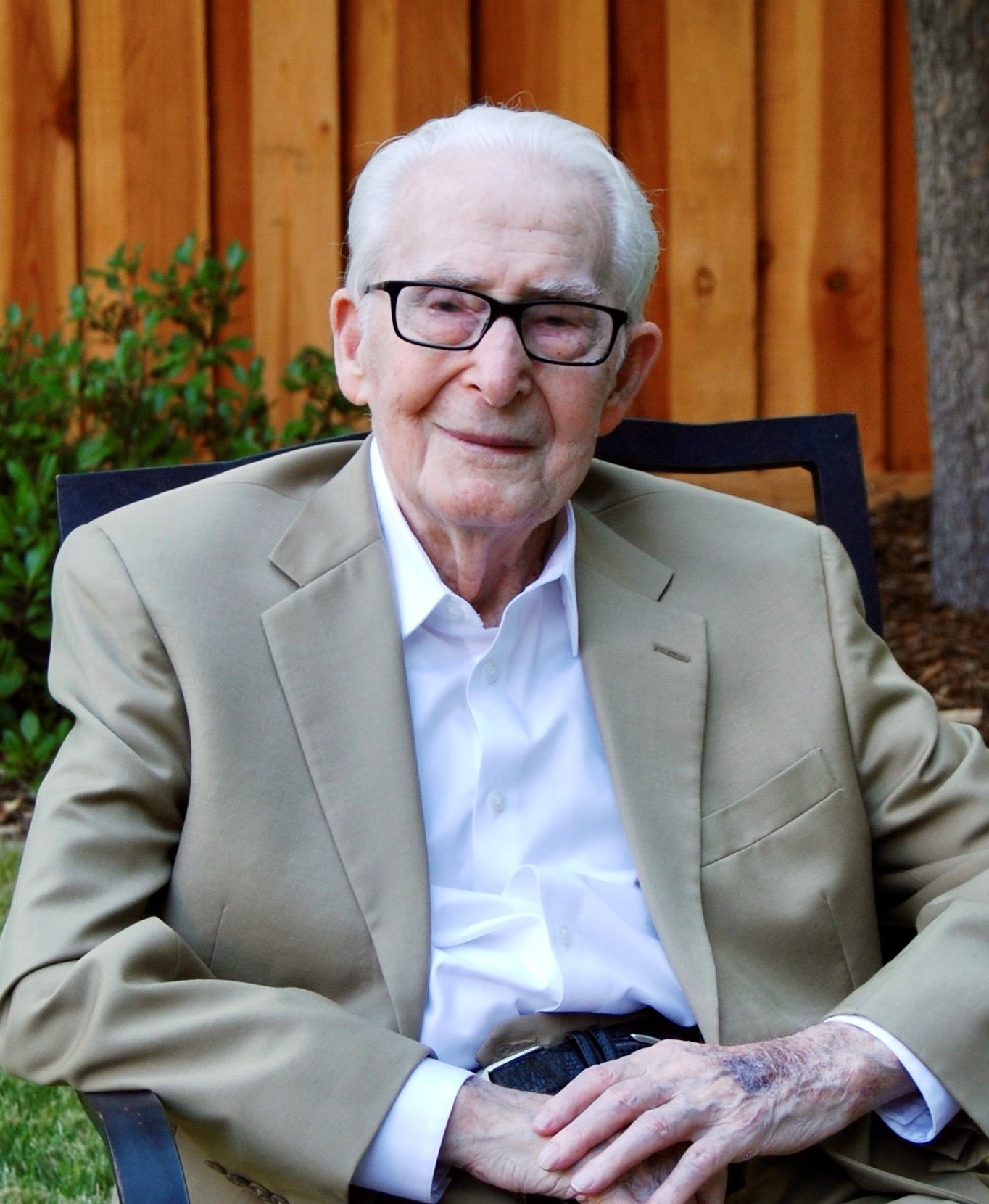 East Lawn Memorial Park
4300 Folsom Blvd
, ,
Obituary
John Adler-Lund, 100, of Rancho Cordova, CA, passed away peacefully 27 December 2020 with his daughters by his side.
John was born on 18 June 1920 in Denmark. He had one older sister, Nelly. He immigrated to Canada after the war where he met and married the love of his life, Ingrid (Duch) Adler-Lund in 1950. Soon after, they immigrated to California so John could pursue a career as an Engineer.
John worked as an Engineer at Aerojet for 29 years. He was the Configuration Control Manager for the OMS Engine on the Space Shuttle. While at Aerojet, he developed his love of the game of golf.
He enjoyed many, many rounds of golf with his weekly foursome both at Aerojet and with his retirement friends. He played in many tournaments and proudly displayed his prized trophies. He shared his love of the game with his daughters, his wife, and his grandsons.
One of his favorite retirement activities was his weekly round of golf at Bradshaw Ranch with his wife, Ingrid.
John was preceded in death by his loving wife of 50 years, Ingrid Adler-Lund and his sister, Nelly Lyngby. He is survived by his two devoted daughters, Elisabeth Adler-Lund of Rancho Murieta, CA and Joanie (Robert) Neuschmid of Folsom, CA, as well as his grandsons,
Spencer and Nicholas Neuschmid.
Private services were held at East Lawn Memorial Park, 4300 Folsom Blvd, Sacramento.