Ilario Martinez Covarrubias
Jan 14, 1929 - Nov 22, 2020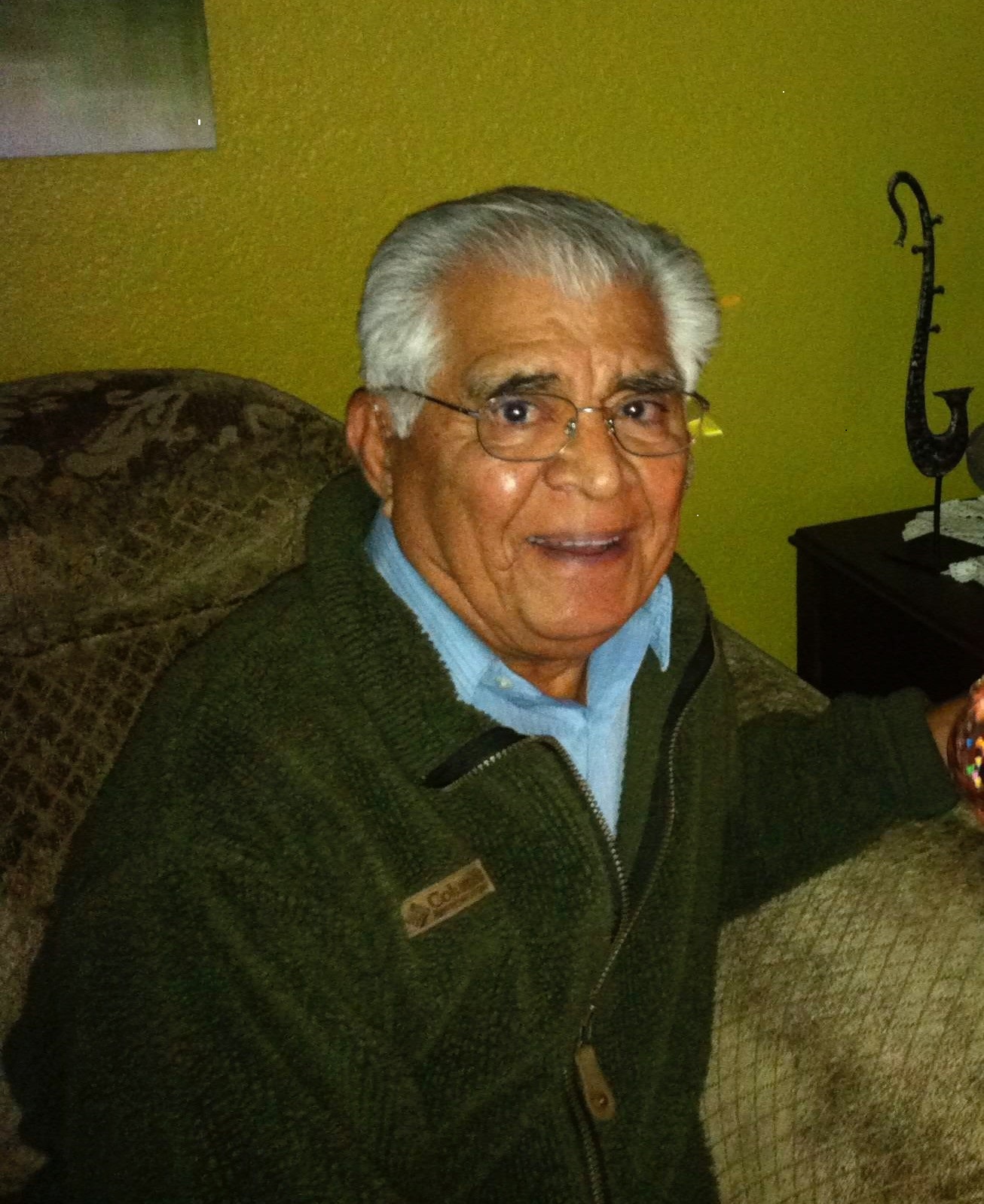 Obituary
January 14, 1929 November 22, 2020
Ilario Martinez Covarrubias, Born in Clarkdale Arizona to Guadalupe Cabarrubias and Elvira Martinez both born in Mexico. He was a Smelterman and she was a homemaker. They had a total of 11 kids and settled in Yucca County, Clarkdale, Arizona. Later, they all moved to Santa Barbara, CA and remained there.
Illario enlisted to active duty in the Navy and was released to inactive duty at the U.S. Naval Air Station, Alameda California November 20, 1957. Once discharged, he went to Roseville, CA and worked at the Union Pacific Railroad.
Ilario first met his wife Elisa Covarrubias over the radio in Lodi, Ca. She called in weekly to KCVR radio station where he was a radio host and took song dedications. Shortly thereafter, they met each other in person at Elk Grove Park, for a traditional Mexican horse races and celebrations. They continued their courtship and wedded on September 18, 1964 in Lodi California at Saint Anne's Roman Catholic Church. They lived at a couple of ranches, one on Grant Line Road and another on Elk Grove Boulevard (which was The Williamson Ranch which is now Williamson Drive) before settling in Elk Grove for the rest of their lives.
He loved to cook authentic Mexican food such as carnitas, pozole, menudo and chili colorado. The grandkids loved when papa made them oatmeal. He loved to go shopping even for stuff he didn't need, at times. He enjoyed spending time with the family and his grandkids. He was independent and self-sufficient to the very end; still driving at the age of 91. He will be missed by his family, grandkids and friends.
We are asking that instead of sending flowers, please donate to your favorite charity in Larry's name.
Please visit his online memorial – https://www.tributeslides.com/tributes/show/GQ7F7WCXZZBWRS73