Obituary for Gene Conaway
Carl Eugene "Gene" Conaway
1940-2018
Born in Meridian Texas, Gene moved to Southern California at age 6, settling with his parents in Huntington Park where, at age 6, he would meet his neighbor Barbara Hill, a lovely young lady who would someday become his wife and with whom he would eventually raise his own family.
During his youth, Gene was a talented American Legion baseball player (catcher), an avid hot rodder - both on the streets and on the track - and, by all accounts, pretty handy with his dukes when circumstances required. It was during his years at Huntington Park High School that Gene began taking printing classes, developing a passion for the industry in which he would ultimately spend his entire working life.
Gene started as a linotype operator, a perfect job for someone who loved the physical and mental challenge of trying to become the fastest and most accurate type setter in Southern California while simultaneously satisfying his intellectual curiosity and broadening his knowledge base as he read and absorbed everything he set in type.
Not content to just be the best at his job, Gene also sought to understand every other facet of the shops he worked in and soon developed a love and skill for process improvement and motivational team-building that would eventually lead him out of the lonely linotype rooms in the tiny shops in which he started to the vice president's desk at GSL from which he retired.
Outside of work, Gene was a devoted family man, married to Barbara for 61 years and helping raise three children. Despite sometimes working two jobs so they could afford their little house in Downey and Barbara could stay home with the kids, Gene still found time to coach his son's youth sports team, The Stars, to a level of success not seen previously or since in the Downey Junior Athletic Association, often returning to work for a night shift after games or practice were through. He was the sole driver for every family car vacation in the early years, covering the West Coast from Big Bear to Vancouver in search of fish before transitioning to airplanes in the later years for ski trips to Utah, along with Hawaiian, East Coast and European vacations.
Gene remained active and indulged his competitive instincts throughout his life, bowling in leagues and tournaments with his wife and extended family throughout their years in Downey, as well as playing men's and coed softball, golfing and water skiing until his back surgery in his 50's no longer allowed him to do so. After his relocation from Southern California to Elk Grove 19 years ago, Gene occupied his time with multiple senior bowling leagues, countless home improvement projects -be it his home or those of his kids - and, in the last few years, building toys and helping his beloved great-grandson Evan play with them.
Gene was the classic "people person," approaching life as if there were no strangers, just friends who had yet to be met. As his children grew, every one of their friends was welcomed and treated as a member of the family, many retaining that standing to this day. The same held true for his neighbors, his bank teller, the checker at the supermarket or the server at Carl's Jr. – once he shared his story with you or heard yours, you were part of Team Gene for life in his eyes. One of the aspects Gene said he loved most about moving to the executive level in the printing business was the opportunity it provided him to interact and develop relationships with both his clients and everyone from the newest bindery worker to the CEO within his own company. Gene was a confident and self-made man, sometimes to the point of brashness, but one who operated with the purest of intentions and the highest of ethical standards, expecting both himself and others to always do the right thing, not the easy thing.
Gene's outsized personality, relentless work ethic, strong moral compass and "hail fellow, well met" approach to life will be truly missed by his family and everyone who had the pleasure of meeting him over the course of his 78 amazing years but, rest assured, he'd be delighted if anyone who feels sadness at his passing would raise a frosty Dos Equis Amber or a glass of Sangria in his honor instead and then carry on living their life to the fullest.
Gene is survived by his wife, Barbara Conaway; son, Rob Conaway; daughters, Debbie Conlon and Kim Paulsen; grandsons, Chris Judd, Steven Judd and Riley Conaway; granddaughters, Sandi Conaway, Lindsay Conaway and Sarah Conaway; great-grandsons, Josh Judd, Nicholas Judd and Evan Conaway; great-granddaughters, Megan Judd and Katelynn Judd; sons-in-law, Duke Conlon and Tony Paulsen; daughter-in-law, Kristin Conaway; granddaughter-in-law, Jenny Judd.
To send flowers or a remembrance gift to the family of Gene Conaway, please visit our Tribute Store.
Previous Events
Service
East Lawn Elk Grove Memorial Park & Mortuary
9189 E. Stockton Blvd.
Elk Grove, CA 95624
Memorial Service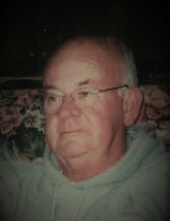 Thank you for sharing your
memory of Gene
Provide comfort by sending fresh
flowers from our local florist.
No thanks, please don't show me this again.