Obituary for Paula Marie Munson
Paula Marie Gray Munson A vibrant women, caring and charitable. Paula enjoyed gardening and her Garden Club. Paula was a giving women and spent many hours voluntaring at the Youth Crises Center. She was actively and passionately Involved with St. Ignatius Catholic Parish. She worshiped an served the church family and enjoyed her time as a proud member of the altar society.

Paula loved to travel and explore and found great delight in her adventures in travel throughout California and overseas. She loved to cook and delighted in fine dining and serving. She through an amazing party.

A very intelligent woman who stayed abreast of daily news happenings. She had 4 children. Sadly two have passed previously ,Daniel and Laura. Two still residing in Sacramento, Ben and Tracy. Great daughter-in-law Kelly Murdaugh, as well as Megan Meyerdick and great grandchild Michael. Beloved son in law John Wilton.

Service will be Thursday January 4 at 2:00 p.m. at East Lawn Memorial Park chapel 4300 Folsom Blvd. led by Father Art Wehr. Memorials to St. Ignatius Catholic Parish - help the needy.

A Poem From THE SPRING'S JOYS...By Kristijonas Donelaitis
Now the sun rose again to rouse the world
And laughed to topple down chill winter's labors.
And cold's creations, with the ice, diminished
As foam of snow changed everywhere to nothing.
Soon the bland weather stroked and woke the fields,
Called up herbs of all species from the dead.
Thickets and every heath bestirred themselves;
Hill, meadow, dale threw down their sheepskin jackets.
All that had perished in foul autumn, tearful,
In the lake clung to life the winter through,
Or in some burrow slept beneath a bush,
Crept forth in crowd and throng to welcome summer.
And rats with skunks walked out of their cold crannies
As crows, ravens and magpies, with the owls,
Mice and their offspring and the moles, praised warmth.
Beetles, mosquitos, flies, a bounce of fleas
Formed their batallions everywhere to plague us
And sting both peasant and his genteel Sir.
And the queen bee remembered to awaken
Her hive and send it forth to gainful labor.
Through chink and opening they swarmed in clouds
To play their tuneful pipes in the mild air.
Spiders, in corners motionless, wove yarn
Or soundless, climbed the scaffolds of their snares.
And wolves and bears hopped to the forest-edge,
Joyful that someone might be there to rend

It was a wondrous thing that of the endless flock
None of the warblers wept when reaching our dear shore.
No; not to weep, but to rejoice they all came here.
For now the winter's chills and frosts were at an end,
And the enchanting spring wrought wonders everywhere.
Ah, now in every place new life was all athrob;
The air was filled with tunes of songsters on the wing.
Some sang in lower key, some soared to heights of tone:
Some flew far, far above, up to the silvery clouds:
Some on a low bough perched — and all of them praised God.
As yet the food was scarce, but none of them complained.
Some had returned in worn and shabby feathered garb,
Some carried back a maimed or broken wing or crest,
Though in the fields they found but little sustenance,
They did not grieve and no heart-breaking tears were shed;
They all sang their merry melodies.

And the stork, returning gladly with his neighbors,
On the straw roof, landlordlike, clattered his bill.
And his wife, already, as he stood rejoicing,
Clambered once again out of the cold household,
Greeting with her pointed beak her loved companion.
They discovered the straw roof grieviously damaged,
And their new home, built a mere two years before,
Weather-beaten, torn, and broken — almost ruined.
Walls and braces, beams, and many solid rafters
Winter gales had loosened from the roof of straw.
Doors were ajar, the windows and the sills had fallen;
Somehow, everywhere, the whole abode seemed crooked.
So they both at once, like all good homemakers,
Turned to the task: everything to rebuild again.
Soon the husband gathered boughs and twigs in armfuls,
While, without delay, his wife patched up their home.
Then the two, after their heavy toil and labor,
Flew off swiftly to a marsh, to fish their dinner.
Then, when they had eaten some few toads and froglets,
They thanked God with all their faith and hearts.
Trivial man, thou, learn at last to be contented!
And in tastier satisfactions, think on God.
... But the nightingale, till now cunningly hidden,
Paused for all the others to break off their singing.
This is how, each year, she is the last to warble,
And at night, when the whole world is warm with sleep,
Alone she watches, worships God in darkness.
And as dawn breaks, and we clamber from our beds,
Often she can rouse us, gladdening our hearts.
Glorious God, how holy each of Thy provisions!
In the fall and winter we take to our bedding
And snore, all nestled up beside the kindly oven.
Then, creature we cherish, not even you appear;
Like us, you lie silent in the shield of darkness,
There in dreams, perhaps, capturing foolish flies.
But joyous, when we come to celebrate the springtime
And make ready to begin our labors in the fields,
You take up your singing shepherd's pipe at once, and
With each ringing voice and sound and gentle tone,
Urge us to rejoice and lift our labor's burden.
Tell us, dear bird! Why are you forever hidden,
Singing as the darkness falls, and through the night?
Why so hide yourself, with all your tales to sing?
Surely all souls — peasant, lord with arms akimbo,
Children who run pantless, and the wheezing old —
All admire and all give praise to your good song,
As for us all you warble miracles, nightingale!
Your voice silences the organ and the cymbal.
Violins and zither pause, ashamed, when you
Lift your sweet voice up and up, in simple song...
There queenlike, amidst the other singing birds,
You explode in your glad song, gloriously.
When, at times, we catch a glimpse of your attire,
Then like peasant, sparrow, you appear to us.
Garments of the nobles, exquisitely sewn,
And their showy headdress you would scorn to wear;
Always, like a peasant-woman, plain, you chatter.
Ah, among all peoples, many times it happens
That we look with greed on the world's petty changes.
Great oaf, Diksas, with his swollen urban airs
And his glittering clothes, each day reviewed, renewed,
Like an idol, preens his cockscomb for the peasants;
But when we must witness all his foolish gabble,
Even simple peasantry must spit, and wonder
That such pompous, blinded louts can scorn the Lord,
And like squires grinning, show off their stupidity.
Oh, how often Krizas, in his shoes of felt
And his peasant sheepskin jacket, worn for visits,
Under his plain roof sings like a nightingale
As, with his whole heart, he gives praise to his God.
To send flowers or a remembrance gift to the family of Paula Marie Munson, please visit our Tribute Store.
Previous Events
Visitation
East Lawn Memorial Park Chapel
4300 Folsom Bl.
Sacramento, CA 95819
Service
East Lawn Memorial Park Chapel
4300 Folsom Bl.
Sacramento, CA 95819
Cemetery Details
Location
East Lawn Memorial Park
4300 Folsom Boulevard
Sacramento, CA 95819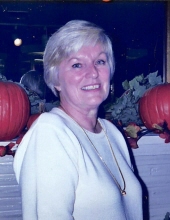 Thank you for sharing your
memory of Paula
Provide comfort by sending fresh
flowers from our local florist.
No thanks, please don't show me this again.