WHERE TO START
When you first begin the process of designing a funeral, the decisions you'll face might seem overwhelming. But we're here to help. The process can be broken down into two stages: decisions on how you'd like to honor your loved one's life, and regarding how you'd like to care for your loved one's physical remains.
STAFF WHO CAN HELP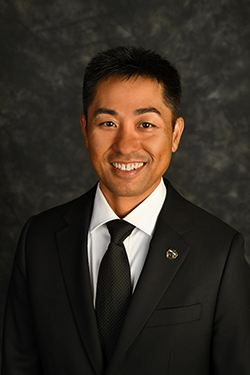 FUNERAL HOME SERVICES
A funeral represents an opportunity to honor tradition and reflect on the meaning of a life that has been lived. You and your loved ones are at the very center of the process, and the choices you make are significant.
Traditionally, a funeral service includes a family or public viewing of the deceased. Following this will be a service, typically in church or the funeral home chapel. This would then be followed by the earth burial or above-ground placement of the casketed remains.
Cremation with a service is another offering. This service mirrors the Traditional Funeral Service (above) except cremation will follow instead of the casketed burial. Following the service or ceremony and eventual cremation, the cremated remains can be buried, entombed, interned in a space specifically designed for cremated remains, or returned to the family.
CEMETERY OPTIONS
No matter how you choose to care for your loved one's physical remains, we pride ourselves on our ability to help you select from a variety of peaceful and picturesque settings for their final resting place.

Ground Burial
When it comes to a traditional in-ground burial, your family can choose between a wide variety of different types of property including spaces that allow for upright monuments, family-estate lots, multiple space offerings, or single graves – all available at any one of East Lawn's three cemeteries. We'll walk you through the different options and assist you in finding one that fits your needs, budget, and personal preferences.

Mausoleum Crypts
Both indoor and outdoor mausoleum spaces are available at our cemeteries and provide space for above-ground entombment of physical remains eliminating any concern about the intrusion of outside elements. Availability differs at each location.

Cremation Options
There are a variety of ways to care for your loved one's cremated remains. Whether you choose interment in an indoor or outdoor niche, garden pedestal, or other memorial property the peace you will find being able to visit them at one of our parks in unparalleled.