Dear East Lawn Family,

Thank you again for allowing us the privilege of serving your family during your time of loss this past year. I am reaching out inform you of a new Federal Government program, run by FEMA, whereby you may be entitled to reimbursement of up to $9,000 of expenses paid for funeral and/or burial goods and services if the death of your loved one was connected to COVID-19.

We are ready, willing and able to provide all of the details and support you through the entire reimbursement process. Please contact the location you worked with previously to set up an appointment.

Also, if you know anyone who lost a loved one in 2020, that you believe may qualify, please encourage them reach out to us as well. We are working with everyone in the community to help ensure anyone who qualifies for a refund, regardless of whether they used East Lawn for their needs, receives professional guidance navigating this process.

Respectfully,
Josh Tuttle
President
East Lawn Inc.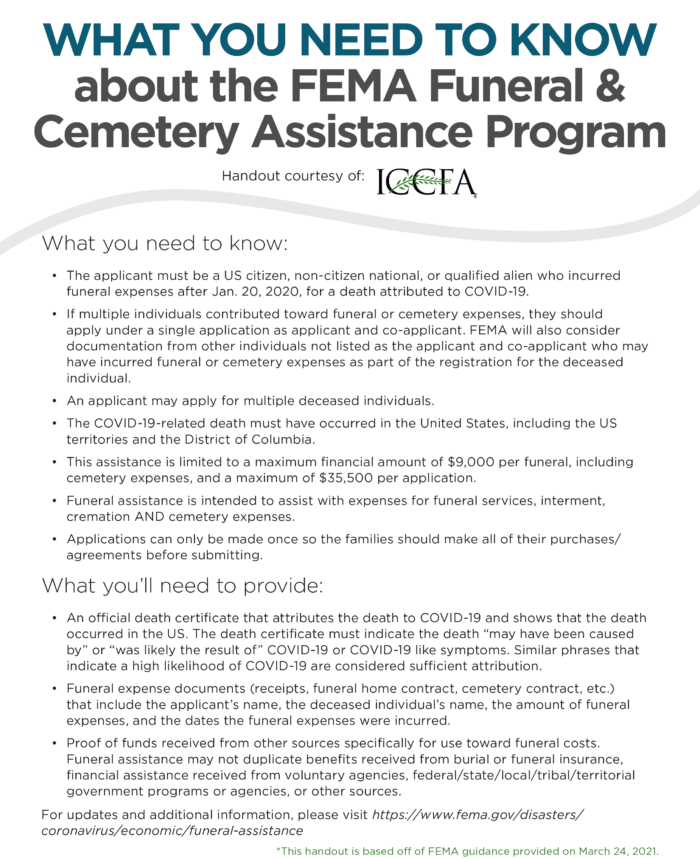 ---