No matter how you choose to care for your loved one's physical remains, we pride ourselves on our ability to help you select from a variety of peaceful and picturesque settings for their final resting place. Whether you prefer the calm serenity of a natural park or the stately grandeur of a mausoleum, our experts are here to understand your needs and concerns, answer your questions, and provide you with all of your options and the information you need to make an informed decision about your loved one's final resting place.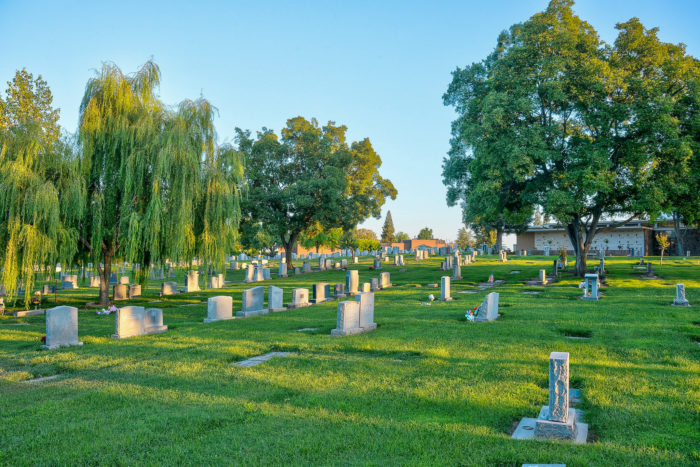 Ground Burial
When it comes to a traditional in-ground burial, your family can choose between the different estate lots, multiple space lots, or single space graves available at local cemeteries. We'll walk you through the different burial grounds that exist in our community and assist you in finding an option that fits your needs, budget, and personal preferences.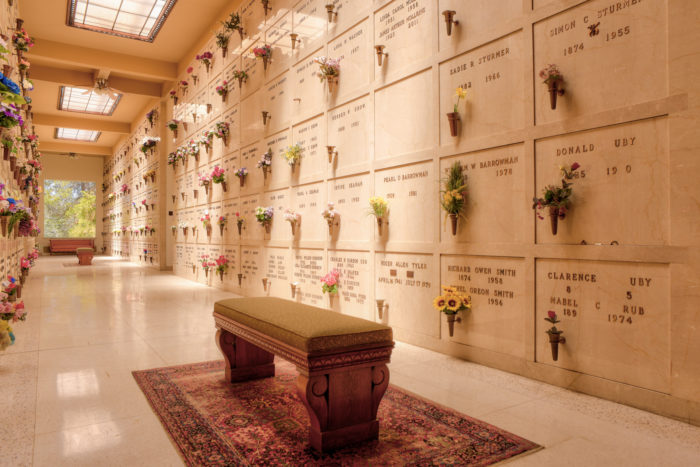 Mausoleums
Mausoleums are available at many local cemeteries and provide space for above-ground entombment of physical remains within a beautiful structure on cemetery grounds. A family might choose to use their own private structure or may opt to share space in a community mausoleum. Though in the past a private family mausoleum was considered cost-prohibitive for many families, they've recently become a much more affordable option and a valuable investment for future peace of mind.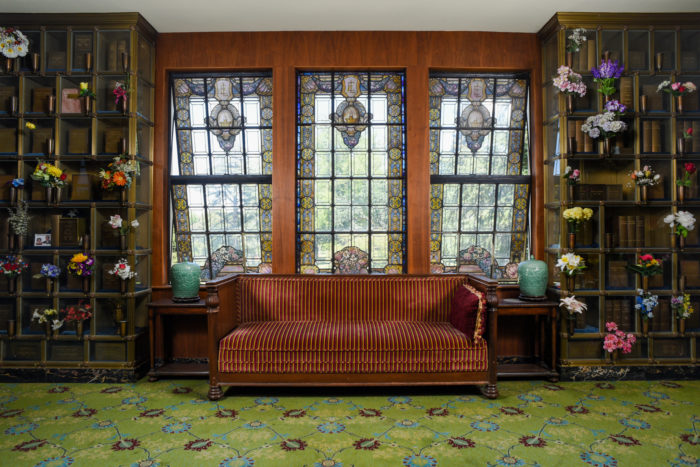 Cremation Options
There are a variety of ways to care for your loved one's cremated remains, whether you decide to keep them within your home, spread them in a cherished location, or inter them in a garden, statue, or other memorial property. We have a wide selection of elegant and beautiful urns you can choose from and can also provide you with local options for the interment of your cremation urn. Cremation niches are available within many local mausoleums, as well as in area cremation gardens and inurnment plots.
For Veterans
East Lawn's three cemeteries offer a wide range of burial benefits for veterans and their families, including:
• Discounts on property for eligible veterans
• Gardens designed specifically for veterans
• Allowance of special emblems to be placed identifying branch of service
Most importantly, all East Lawn cemeteries allow for surviving family members and any other relatives to make pre-arrangements for burial next to a veteran. Burial in a national cemetery is strictly limited to veterans, their spouses, and dependent children.
East Lawn can also arrange for:
Burial Flags from the VA
The VA provides, for no charge, a United States flag to drape over the casket of a veteran. After the funeral service, the flag may be given to the next of kin or a person of their choosing.
Headstones and Markers from the VA
VA provides, at no charge, headstones and markers for the unmarked graves of veterans anywhere in the world as well. Twenty-year reservists without active duty service are eligible for a headstone or marker if they are entitled to military retired pay at the time of death.
Headstones and markers are inscribed with the name of the deceased, the years of birth and death, and branch of service. Optional items that may be inscribed at VA expense include:
• Military grade, rank or rate
• War service such as World War II
• Months and days of birth and death
• An emblem reflecting one's beliefs
• Valor awards & certain awards/decorations
Presidential Memorial Certificates
The Presidential Memorial Certificate has the veteran's name, an inscription expressing the nation's recognition of their service and is signed by the sitting President of the United States.
• Certificates are issued to honorably discharged, deceased veterans, no matter when they died
• Eligible recipients include next of kin, other relatives and friends.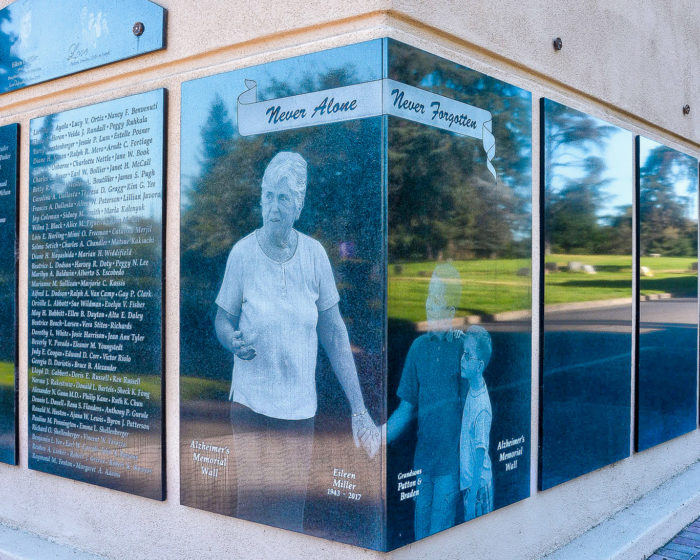 A Lasting Tribute
The grieving process doesn't end when the funeral does. Oftentimes, the services are just the first steps to healing and recovery. It can be hard for the bereaved to return to their regular routines so soon after the services are over, especially given the demands of the modern world and the limits that many employers place on allowed time for grieving.
Creating a lasting tribute can give family and friends a permanent place to visit when they need help feeling connected to the loved one who has passed. It serves as a focus for their memory and provides a private space for reflection and peace. It can also serve as a location for family and friends to commemorate important occasions and can make it easier to cope on meaningful dates like birthdays or anniversaries. As the years pass, a permanent memorial can also become a link to the past for younger generations who may not have had the opportunity to meet the departed loved one during their lifetime.